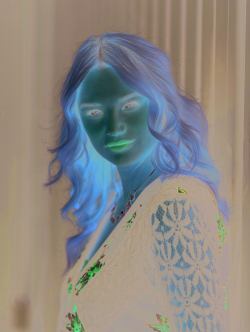 Hunter King as seen in "The Young and the Restless"
The Bold and the Beautiful
Brooke decides to book a ticket back home when she speaks with Ridge over the phone. Eric tells Thomas that Thorne moved back to Paris to work through his grief from losing Darla and Aly. Thomas is moved when Douglas tells him that Hope has been telling him stories. With Thomas back in Los Angeles, Taylor urges Steffy to stay in town so that the whole family can be back together. Taylor looks on as Hope and Douglas form a bond. Thomas expresses how happy he is to be back with family and friends. Hope decides to take Thomas on an adventure to her cabin so he can have some time with his parents. He lets his guard down once there and tells Ridge and Taylor the truth about what was happening in New York City. Hope and Douglas play a game of Go Fish. Ridge asks Taylor to tell him what is on her mind regarding Thomas's return. Ridge is shocked when Taylor suggests that Hope could be a good match for Thomas. Meanwhile, Wyatt, Liam, Sally, Justin and Donna talk about how much Bill has changed. Katie tells Bill she is reminded of why she fell in love with him and admits she's impressed by his changes.
Days of Our Lives
John looks on helplessly as Kayla and Sarah try to revive Marlena. Marlena sees a few familiar faces from her past during an out-of-body experience. Marlena is caught in a battle for her soul as she tries to discover if Kristen is really dead. Eric promises God that he will stay away from Sarah if Marlena lives. Ciara tries to get back together with Ben. Leo digs for inside information from Brady. Gunshots are fired at the DiMera mansion and Ben and Ciara are caught in a dangerous situation. Jennifer puts Jack on the spot during an intense interview. Tripp thinks that Claire has been lying to him so he seeks out answers. Haley's ultimate fate is decided. Soon, JJ offers to marry Haley, but he fears he may have lost her for good. Rafe and Hope renew their love for each other. Sarah tells Maggie that she has feelings for Eric and that she kissed him. Meanwhile, Eric struggles to fight his feelings for Sarah. Diana becomes nervous when John wants to question her about Marlena's poisoning. Leo is enraged when he realizes Brady has turned the tables on him. Tripp drops a bombshell on Claire.
General Hospital
Sonny is willing to die for the people he loves. Finn agrees to help out. Michael takes Mike out. Ava searches for some tough love. Liz feels deeply conflicted. Carly feels increasingly concerned. Chase makes weekend plans. Willow suffers panic. Laura still feels angry. Anna looks for Griffin. Felicia has a difficult time forgetting the past. Willow is startled. Jordan meets with Margaux. Griffin discovers an outlet for his anger.
The Young and the Restless
Kyle wakes up early the morning after his wedding to Summer, hoping to sneak out and see Lola. He's caught by Summer, who convinces him to return to bed to comfort her. They go to the hospital together and Kyle assures Summer he'll be there when she wakes up. Mia blackmails Arturo, threatening to tell Abby about their night together during the snowstorm unless he convinces Rey to take her back. Abby confronts Kyle at the hospital, pressuring him to admit that Summer is Lola's organ donor. Kyle keeps the arrangement a secret as Summer requested, but Abby remains suspicious. Tensions ease when Nate reveals that the surgery went well for Lola, but Kyle becomes concerned when he learns that Summer has yet to wake up.