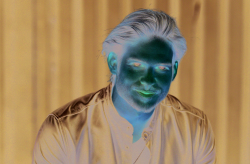 Tyler Johnson from "The Young and the Restless"
The Bold and the Beautiful
Hope and Zoe overhear an argument between Thomas and Liam, and what they hear unnerves and concerns them. Katie tells Sally about the difficulties she went through after Will was born. Brooke finds Thomas eavesdropping as she argues with Ridge. Liam is shocked to hear Hope say that Thomas is not their biggest problem. Brooke accuses Thomas of something serious. Liam apologizes to Hope, and Douglas is not happy about Thomas spending so much time with Zoe. In an effort to achieve his ultimate goal, Thomas makes a major sacrifice. Hope is heartbroken when Douglas tells her that he doesn't want anyone to take her place in his life. Ridge begs Steffy to cut Thomas some slack. Thomas feels good about his plan when he overhears a conversation between Hope and Douglas. Everyone is invited to a special dinner that Thomas is planning. Brooke tells Thomas that he's not fooling her. Douglas wishes he could have a family dinner with just Thomas, Hope and Beth. Thomas makes a grand speech and a marriage proposal in front of his dinner guests. Zoe asks Thomas to make a major concession if she's to become his wife. Brooke lashes out at Thomas, and Ridge asks him about his real plans. Douglas confides in Hope.
Days of Our Lives
Gabi and Eli's wedding is crashed by Lani. Julie collapses, and Gabi makes a confession. Will and Sonny both remember their last Valentine's Day together. Doug thinks back on his 50 years living in Salem, and Gabi is arrested. Lani tries to explain herself to Eli. Jennifer gets some bad news. Kayla is surprised by some news, and Marlena and John enjoy a romantic Valentine's Day. Roman and Hattie share a sweet moment, and Rafe and Justin hunt for Kayla. Kristen dreams about Rachel, and Sarah gets some positive news about Mackenzie. Ciara tells Ben about her theory. Sonny asks Will about the divorce papers. Will asks Maggie about what happened the night of the accident. Sarah is stunned to find out the identity of Mickey's bone marrow match. Ciara stoops to desperate measures as she tries to keep Rafe from arresting Ben. Gabi's future is bleak.
General Hospital
Bobbie and Carly begin to make plans while, Lulu and Valentin run into each other. Molly speaks her mind when Lucas starts to have troubling flashbacks. Meanwhile, Sonny has a warning to give and Jordan is confronted by Curtis. Then, Jason gives his two-cents when Curtis gets put on notice and Jordan bumps into an old foe. As Carly struggles to do what is best for the baby, Chase shows up with bad news.
The Young and the Restless
Chance follows Adam to Vegas against his wishes where they meet an old friend of Adam's named Riza who tells them a mystery woman has been asking about her missing husband. When Adam transfers Riza money to keep the woman quiet Chance advises against it but knows he can't protect him. Then, Chance tells Devon that he is trying to track down Colin. Meanwhile, Kyle and Summer admit their love for each other causing Jack to be disappointed when he finds them together because they are moving too fast. When Sharon is suddenly nauseated, Nikki becomes suspicious and asks what's wrong but Sharon quickly avoids the topic.