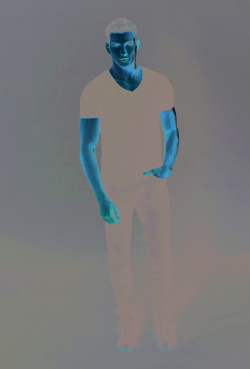 Robert Scott Wilson from "Days of Our Lives"
The Bold and the Beautiful
A slip up makes Sally suspicious about whether Wyatt has been told about her terminal illness. Flo and Katie discuss how they can best help Sally. Flo tells Katie that she knows Wyatt is "the one," in part because of what he's doing for Sally. Sally informs Wyatt of her final decision. Vinny asks Thomas about his plan to get Hope to marry him. Hope tries to comfort Douglas, telling him that he'll eventually get used to his dad being married to Zoe. Vinny condemns Thomas for the way he's been treating his own son. Thomas kicks his plan into high gear. Liam tells Steffy that he's struggling now that he's not living with Hope and Beth. Douglas is upset to learn that the wedding has been moved up. Thomas shows Zoe the dress that he's designed for her, and the dress that he designed for Hope. Hope angrily confronts Thomas about the confusion he's caused Douglas. Steffy overhears something that changes her perspective. Liam comforts Hope, telling her that Thomas is just trying to corner her into marrying him, and tries to convince her to call Thomas out. Carter has concerns about Thomas's motives, and expresses them to Zoe, telling her that she can do better. Liam tells Hope that he loves her, and will love her forever. Shauna asks Flo about her relationship with Wyatt, and Douglas begs Hope to marry Thomas. Shauna comes to the realization that Ridge and Brooke will reunite once Zoe and Thomas are married.
Days of Our Lives
Ciara tries to put a stop to Ben's execution. Evan tells Sonny his big secret, and Justin asks John for help. Kayla is stunned to hear Rolf's suggestion about how Stefano can get with Marlena. Ciara and Will race against time to get Ben's execution called off. Kristen confronts Gabi, and Xander runs into Dr. Raynor, who knows about the baby switch. As Ben's execution begins, he remembers his life with Ciara. Rafe begs Evan to find David. Nicole thinks that Xander and Dr. Raynor have a secret. Maggie decides to turn herself in. Justin and Marlena negotiate with Stefano for Kayla's release. Roman gets angry with Kate for helping Gina and Stefano. Jennifer has a tense meeting with Princess Gina. A plan goes terribly wrong for John and Justin. Chad sets out to act on his father's wishes. Julie confronts Gabi, and a reunion between Lani and Eli is interrupted.
General Hospital
The ER is flooded with multiple casualties. Laura looks for confrontation. Sonny searches for answers. Brook Lynn is very nervous. Michael turns to Ned, and Alexis offers some advice. Jason confronts Curtis, and Willow struggles to face the truth. Chase goes to Michael for help. Elizabeth gets a visit from Ava. Jordan is angry. Obrecht is pressed by Spinelli. Alexis runs into Nelle and Anna confronts Obrecht. Finn and Violet bond.
The Young and the Restless
Ashley gets a call from Jack, who asks her to come home and visit Dina. She agrees, and arranges her travel plans. Phyllis makes an official offer to buy out Abby's shares of the Grand Phoenix, but Abby turns her down again. Later, though, Abby tells Phyllis that she could accept her offer. Adam gives Chance the go-ahead to break into Phyllis's place to steal the incriminating recording. Chance asks Kevin to help him, and offers to pay him handsomely if he destroys the recording. Amanda has a terrible dream about Ripley. Billy checks on Amanda, and the pair decides to make a fresh start. When Amanda asks him to stay while she sleeps, he makes himself comfortable on the couch. When Amanda has another dream, though, Billy goes to comfort her. As an ice story approaches Genoa City, Rey is called in to help, and with the encouragement of Sharon, he heads in, even though he feels ill. Faith is left in charge of her mom. Victor asks Adam to come over to the ranch to talk about the future of Newman. As their conversation gets heated, they hear a loud noise outside. They discover that a large tree has fallen outside, and they're stuck there together to hash out their problems.