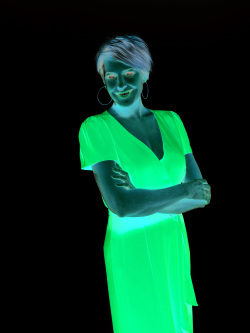 Arianne Zucker stars in "Days of Our Lives"
The Bold and the Beautiful
Hope and Liam get some news, but they don't believe it's true. Steffy tells Thomas that he and his new bride don't seem much like newlyweds, and suggests that he try something different with Hope. Before leaving Douglas with Steffy for the weekend, Thomas gives him a stern warning. Flo and Zoe have an argument about whether or not to tell Hope the truth. Someone unexpected helps Liam find Beth. Hope has a hard time getting close to Thomas. Brooke tells the Logan sisters that Hope never should have married Thomas, and Flo agrees. When Flo is told about Thomas's dark past, she leaves immediately and fears for Hope's safety. Thomas tells Hope that she should accept the fact that her daughter is gone. Liam is dumbfounded when he is told the crazy story about Beth and Phoebe. Flo is frantic, and declares that she won't keep the horrible secret from Hope anymore. Liam gets a call from a Las Vegas doctor with news about Flo and her baby and begins to put the puzzle together. Steffy doesn't believe what Liam tells her about Beth and Phoebe. Thomas meets up with Vinny, who gives him a present for his new wife. Liam confronts Flo, who begins to tell him her story. Steffy calls Ridge to fill him in on what's been going on. Thomas makes sudden changes to his honeymoon plans when he finds out that Liam is onto him.
Days of Our Lives
Kristen proposes marriage to her own brother. Jack asks Eve for a divorce, and Jennifer is upset by some news. In an effort to save DiMera Enterprises, Gabi tries to convince Stefan to marry her. An unsuspecting Brady is roped into a shady plan.Jennifer and Eve have an argument, and Jack offers Eli a job. Gabi and Stefan prepare for their wedding. Tony disappears, and Will points out discrepancies in in Ted's story. Eli and Lani get some unexpected good news. Gabi and Stefan get some shocking news. Sarah lets some very important information slip. Eric is shocked to learn that a wedding happened, and Hope finds something surprising in Ted's apartment. Sarah talks to Rex and admits her feelings to Eric. Kristen decides to go big, and Hope demands that Ted tell her the truth.
General Hospital
Jason doesn't like how comfortable Shiloh seems. Nina welcomes a visitor, and Kim makes a suggestion. Hayden makes a fool of herself, and Jax focuses on his plan. Nina starts to figure out Valentin's plan. Laura checks up on Lulu. Drew and Curtis meet up, and Sam sits down with Willow. Jason won't look at things from Liz's perspective. Alexis gets some bad news, while Julian and his son bond. Finn relies on Epiphany's expertise.
The Young and the Restless
Nate and Abby's relationship intensifies, but she gets nervous when he starts talking about long-term plans. Nate asks Devon for advice, and Devon tells him to be patient, but their heart-to-heart is interrupted when Elena comes home distraught after losing a patient at work. Devon and Nate help her deal with the tragedy. Lola tries to reconcile with Celeste, but their relationship is still tense. Celeste finds Phyllis and Summer to thank them for saving Lola's life. When she asks Summer if Kyle is a good man, Summer manages to put her complex past aside to give Kyle a good endorsement. Phyllis extends an olive branch and sells some of Jabot's properties to Jack and Billy for a fair price. When Phyllis gloats to Adam about her victories, he reveals that he's been one step ahead of her all along. Rey asks Paul for his job back, and Billy has a hard time with Adam's return. He opens up to Jack and Sharon, who both encourage him to seek help.