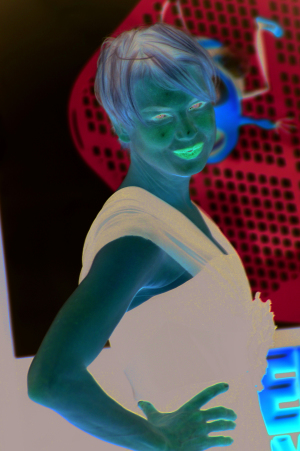 Renée Zellweger to star in "The Thing About Pam"
The thing about Renée: Our collective obsession with true crime stories is still going strong. Maybe that's why NBC had no trouble landing a big-name actress for its new limited series.
Oscar winner Renée Zellweger ("Judy," 2019) has signed on to star in NBC's "The Thing About Pam," which was recently handed a straight-to-series order. The six-episode limited series is based on a bizarre story that has been the subject of several "Dateline" segments and a 2019 podcast that shares the same title as this upcoming series.
The "Pam" in question is Pam Hupp, who will be portrayed by Zellweger. Hupp is currently serving a life sentence for the 2016 murder of Louis Gumpenberger. But that's not where the story begins. As Susan Rovner, chairman of entertainment content at NBCUniversal, puts it, "the twists and turns of this saga are truly stranger than fiction."
Instead, "The Thing About Pam" will focus on the 2011 murder of Betsy Faria. In 2013, Russ Faria, Betsy's husband, was convicted of her murder, though he maintained he was innocent. He was exonerated in 2015 after evidence implicating Hupp came to light, and a year later police re-examined the other suspicious death — that of Gumpenberger, which took place in Hupp's home.
Jessika Borsiczky ("UnReal") has been tapped as writer and showrunner. "As someone who hasn't missed an episode of 'Dateline' in 10 years," Borsiczky said, "what immediately stood out to me about Pam from other true crime stories is that, while on its surface it has all the twists and turns of a thrilling whodunit murder mystery, it's really a character story at its heart that reflects, in a profound way, the American landscape back to us."
This will mark Zellweger's TV debut as a series regular, though her earliest acting credits include a couple of TV movies and miniseries in the early 1990s. She will also serve as executive producer.
Apple's animals: It's already the home of "The Snoopy Show" and the upcoming "Fraggle Rock" revival, but in an effort to expand its family-friendly offerings, Apple TV has handed a straight-to-series order to a new project that has the approval of the Jane Goodall Institute.
"Jane" is the story of Jane Garcia, a 10-year-old girl with an active imagination. The series mixes live action and computer animation as it focuses on Jane and her friends, who, through their pretend play, work to save a new endangered animal in each episode. And that's important to Jane because, according to her idol, "Only if we understand, will we care. Only if we care, will we help. Only if we help, can they be saved."
Jane's idol is none other than Jane Goodall, the world's foremost expert on chimpanzees. "Television programs that enrich and inspire, as well as entertain, can give children hope and motivate them and their families," Goodall said. "That's why I'm thrilled that Apple TV and Sinking Ship Entertainment will work with the Jane Goodall Institute to develop a new children's program that will do just that."
Goodall founded the Jane Goodall Institute in 1977, and the conservation-focused organization will serve as co-executive producers alongside J.J. Johnson. Johnson is the executive producer of the Daytime Emmy Award-winning series "Ghostwriter," which is now into its second season on Apple TV . He's also a partner in Sinking Ship Entertainment, which produces both of his series and "Odd Squad" for PBS.
Milian to 'Step Up': Beginning March 5, viewers can catch a marathon of the first two seasons of "Step Up," the YouTube-turned-Starz series that began filming a new season last month. The episodes can be viewed on Starz and its various platforms, but it might make for a bittersweet TV moment considering the untimely death of the series' leading lady, former "Glee" star Naya Rivera.
At only 33 years old, Rivera drowned in a tragic accident last July while boating with her son. Given her prominent role in "Step Up," producers were forced to consider recasting the part of Collette — but they made sure to get her family's blessing first.
Grammy-nominated singer, actress and "Dancing With the Stars" alumna Christina Milian is now taking over the part. "I am so excited to join the 'Step Up' family," Milian said. "I know I have massive shoes to fill. Naya was incredible. I hope to honor Naya, her family, friends and fans with a great performance."
Fellow actor Ne-Yo ("World of Dance"), who plays main character Sage Odom, also paid tribute to Rivera when Milian's casting was announced. "There is no replacing Naya. Let's get that straight. Her spirit lives on in our memories and every part of what this show is and will be," Ne-Yo said. "Christina has big shoes to fill and she knows it, which speaks to her poise and respect as a person and an artist. I'm more than certain of her ability to bring an energy and light to this character that Naya's fans, as well as the rest of the world, will love. We've welcomed Christina with absolute open arms and have rallied around her with love and support. I'm excited and can't wait for the world to see this!"
Also joining the cast for Season 3 is Canadian actress Tricia Helfer ("Battlestar Galactica"). Channing Tatum and Jenna Dewan, stars of the original "Step Up" films, will continue to serve as executive producers alongside Adam Shankman and Jennifer Gibgot, as well as Erik Feig and Bill Brown.