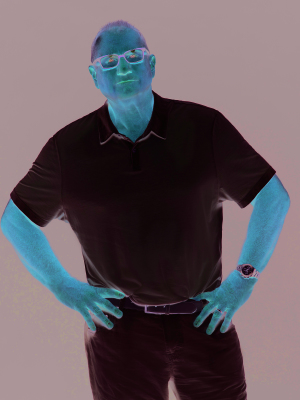 Ed O'Neill to star in "The Sterling Affairs"
A 'Sterling Affair' to remember: Given the recent success of the HBO series "Winning Time: The Rise of the Lakers Dynasty," sports dramas look poised to become the next big thing after true crime. Not to be outdone by their competitors, FX picked up "The Sterling Affairs" back in April, and it seems it has just found its leading man.
Ed O'Neill — perhaps best known to sitcom fans as Jay Pritchett across all 11 seasons of ABC's "Modern Family," or as Al Bundy in Fox's "Married... With Children" some 12 years earlier — has been tapped to take on the leading role of Donald Sterling, an American attorney and the owner of the San Diego/Los Angeles Clippers from 1981 to 2014.
Sterling's story was recently told as a part of ESPN's 30 for 30 podcast series, but for those who may have missed it, FX plans to lay it all out in a six-part limited series on the network (and more than likely its associated streaming service, Hulu).
"The Sterling Affairs" will follow the Los Angeles Clippers' quest for an NBA championship title despite their status as one of the worst teams in the league at the time. On the decline, due largely in part to Sterling's "notoriously racist behavior" (per Variety) and his failing personal relationships, the team was pushed towards the finish line by current Philadelphia 76ers head coach Doc Rivers.
Rivers is slated to be played by Emmy- and Tony-winning actor Laurence Fishburne ("The Matrix," 1999), while the role of Sterling's wife of more than 60 years, Shelly, is to be filled by two-time Oscar nominee Jacki Weaver ("Silver Linings Playbook," 2012). No word yet on who will step into the role of Sterling's mistress, V. Stiviano.
FX Productions is slated to produce the series, with Nina Jacobsen ("American Crime Story"), Brad Simpson ("Crazy Rich Asians," 2018) and Nellie Reed ("Y: The Last Man") of Color Force signed on as executive producers alongside Ramona Shelburne, the reporter and host behind the original podcast story. Creator Gina Welch ("Feud: Bette and Joan") also serves as an executive producer in addition to her writing duties.
'Cobra' in the can: After a couple of years of pandemic delays and filming complications, many film and TV fans have become accustomed to longer waits between seasons of their favorite shows. One show is putting expectations "in a body bag," however, and has announced Season 5 in less time than it takes a baby to grow in utero.
"Cobra Kai," a YouTube Premium original that made the transition to Netflix after two seasons, is preparing to roll out its fifth season less than nine months after the end of its fourth. Season 5 is expected to be released Sept. 9 on the streaming platform.
Fans are excited about more crane-kicking drama, and, by the looks of the teaser, there is sure to be plenty to go around. While many details about the Karate Kid franchise series' next installment remain under wraps, there are some plot points that have already been teased.
Those who've seen the official teaser trailer will already know that it looks like the Cobra Kai won last season's All Valley Tournament before Terry Silver (Thomas Ian Griffith, "xXx," 2002) took control of the establishment with plans for expansion. The two-minute announcement also alludes to Daniel (Ralph Macchio, "The Karate Kid," 1984) doing everything he can to thwart Silver's plans, while Johnny (William Zabka, "Hot Tub Time Machine," 2010) travels south to Mexico with Robby (Tanner Buchanan, "Designated Survivor"), his estranged son, in search of Miguel (Xolo Maridueña, "Parenthood").
While it's unclear whether filming has wrapped on the upcoming season, the next few months leading up to the release will be focused on post-production duties.
Brady's big gig: Following Tampa Bay Buccaneers quarterback Tom Brady's short-lived retirement earlier this year, there has been lots of continued talk as to the football star's plans for the future. While some speculate he may never retire from the game he loves, Fox seems to have other ideas.
During a recent investor call, Fox Corporation CEO Lachlan Murdoch announced that Brady would join Fox Sports as an announcer following his retirement. The hope is that Brady's presence would fill the void left by longtime fixtures Joe Buck and Troy Aikman, who left for rival network ESPN.
That said, Brady's choice to retire (or not) remains totally up to him.
"[Brady] will not only call our biggest NFL games with Kevin Burkhardt," Murdoch said during the call, "but will also serve as an ambassador for us, particularly with respect to client and promotional initiatives."
Brady, meanwhile, seemed on the fence regarding this announcement and took to Twitter with an announcement of his own.
Alongside the Fox announcement, Brady posted: "Excited, but a lot of unfinished business on the field with the @Buccaneers #LFG."