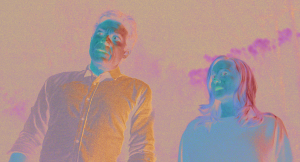 Jason Bateman and Laura Linney in "Ozark"
The third season of "Ozark" left fans dangling from one of the biggest TV finale cliffs of all time before the show's producers announced that Season 4 would be the series' last. Now, in what has become one of the streaming service's most bitter-sweet moments of recent years, the Missouri-based drama's fourth season premieres Friday, Jan. 21, on Netflix. It's the beginning of the end (and spoilers lie ahead for those not yet caught up).
Of course, audiences are crushed to have to bid adieu to their favorite crime family, but all signs have been pointing towards closure since the cancelation announcement was made in the summer of 2020. Season 3 began tying up story arcs, getting rid of bodies (both literally and figuratively) and approaching the final fate of the money-laundering Byrdes.
Now that Ruth (Julia Garner, "Dirty John") has changed sides, what does that mean for the casino? How much money needs to be laundered until Omar Navarro (Felix Solis, "The Forgotten," 2004) will release the Byrdes of their obligations? How much more will Marty (Jason Bateman, "Arrested Development") and Wendy (Laura Linney, "Sully," 2016) put their kids, Charlotte (Sofia Hublitz, "Ida Red," 2021) and Jonah (Skylar Gaertner, "The Ticket," 2016), through before finally getting out of their criminal lifestyle?
It seems all the show's plotlines are headed for a compelling resolution, for better or for worse — but that doesn't mean we won't see a few new faces before the end.
Joining the cast for Season 4 is Eric Ladin ("Bosch") in the role of Kerry Stone, a nice (albeit rather annoying) good guy, and Veronica Falcón ("Why Women Kill") in the role of Navarro's sister, Camila. Camila's son, Javi Elizonndro (Alfonso Herrera, "Sense8"), meanwhile, wants to take over his uncle's drug operation, and his mother is more than happy to scheme alongside him (though she's very quiet about it).
Another major character joining for this installment is Charles-Ann, played by Ali Stroker ("City Boyz"). Charles-Ann was a friend of Ruth's mother and is ready to lend a helping hand when needed. This alliance, unknown to audiences until now, could be what sways the Langmores away from Darlene (Lisa Emery, "Law & Order"), though only time (and a second part of the final season) will tell how it all plays out.
Netflix is releasing Season 4 in two parts, with the first seven episodes releasing on Jan. 21, followed by the remaining seven at a later, not-yet-disclosed date. Thankfully, this break will give fans some time to digest the nuances of the final season's first part.
One heavily expected storyline is that of Helen's (Janet McTeer, "Albert Nobbs," 2011) daughter and Charlotte's friend, Erin (Madison Thompson, "American Housewife").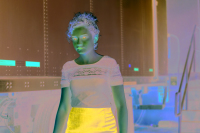 Julia Garner as seen in "Ozark"
While it's clear that Helen is now dead, viewers can't be sure how Erin will blow the Byrdes' cover out of anger and sadness, or whether Charlotte will be able to convince her to keep quiet so as not to tear another family apart. Then, of course, there's the matter of Darlene.
With Ruth now reconciled with Wyatt (Charlie Tahan, "Gotham") and warming up to Darlene, who knows what she'll try to pull against the Byrdes. Rumor has it that Wyatt may turn on Darlene in this season, thus ending their relationship — whatever happens, it's likely the poppy fields have something to do with it.
Fans may even have to deal with the emotional repercussions of the death of Wendy's brother, Ben (Tom Pelphrey, "Mank," 2020). With Jonah particularly affected by his uncle's death, it'll be interesting to see how the young man's role morphs this season; he has been inching closer to a breakdown with each tragedy that befalls his family.
And surely viewers haven't forgotten about FBI Agent Maya Miller (Jessica Frances Dukes, "Jessica Jones"), who has been gathering evidence to prove Marty's involvement in cleaning money for the Mexican cartel.
Marty and Miller can best be described as professional "frenemies," each understanding the importance of the other's role. While Marty was convinced that he could get Miller to work for him, Miller planned, instead, to offer him a lifeline: FBI work while serving time. (One fan theory even suggests that Maya may have saved the Byrdes by tipping off Navarro about Helen's forged confession.) Of course, neither Miller's nor Marty's plans ever took hold in Season 3 — but the show's not over yet.
Perhaps the most significant addition to this familiar situation is that of the cartel itself. While the cartel has been there — primarily killing those who get in the way — since the beginning, an insider's point of view has, until now, been missing. There's a chance that the upcoming episodes could shed some more light on the extent of their involvement as well.
On "Ozark's" production side, Bateman is sitting out as director this season to play it safe with COVID-19 and focus on his leading role. Fans are just hoping Marty makes it to the end of the series alive.
Nothing about the Byrdes' situation says "safe," and there's is one job that comes with its fair share of occupational hazards. But as noted in the teaser for Season 4, "No ending is reached by accident."
Don't miss a minute of the action when "Ozark's" ending begins Friday, Jan. 21, on Netflix.