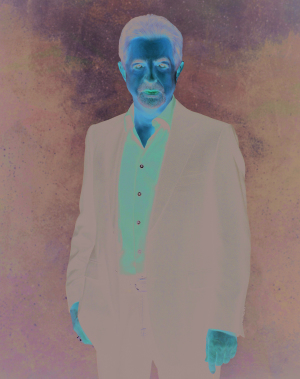 Joe Mantegna to star in reboot of "Criminal Minds"
Green light: If one were to name all of the TV shows that have recently been revived, rebooted or remade, that long list would have to include "Law and Order," "Gossip Girl," "Frasier" and, now, "Criminal Minds."
One of the most-watched shows on CBS during its 15-year run (2005-2020), "Criminal Minds" is officially being revived at Paramount . The word "officially" is key, since a revival has been in the works since February 2021 — though things looked bleak last summer when returning original series cast member Paget Brewster tweeted "we think it's dead" in response to a fan's question on the revival's status.
Happily, the project seemed to be back on track earlier this year, when ABC Signature and CBS Studios reached a license agreement with Paramount for 10 new episodes. And now that cast and crew negotiations are complete, the streamer has formally given a series order to the show, with production slated to begin next week (Aug. 21) in Los Angeles.
Longtime showrunner/executive producer Erica Messer is onboard for the revival, as are six fan-favorite cast members: Brewster, A.J. Cook, Joe Mantegna, Adam Rodriguez, Aisha Tyler and Kirsten Vangsness.
"For 15 seasons, 'Criminal Minds' was at the forefront of cutting-edge scripted drama as it explored the psychology behind crime — thrillingly," stated Nicole Clemens, president of original scripted series at Paramount . "The series never stopped evolving during its run, and we are beyond excited to bring it back into a new era with new stories for a new generation of viewers at Paramount . Erica, the whole cast and creative team are building a season full of new twists that we are sure will electrify audiences."
Unlike its original run on CBS, the Paramount revival will feature a serialized format, so cases won't be resolved by the end of each episode. Instead, viewers will follow the BAU team as they work on a case over the course of 10 episodes and "come up against their greatest threat yet, an UnSub who has used the pandemic to build a network of other serial killers. Now, as the world opens back up, the network goes operational and the team must hunt them down, one murder at a time" (per the show's logline).
Jackman's 'Koala Man': Some prominent Australian stars have joined the cast of Hulu's upcoming adult animated series "Koala Man," which hails from "Rick and Morty" co-creator Justin Roiland and "Smiling Friends" co-creator Michael Cusack.
The series' biggest "get" is Hollywood and Broadway star Hugh Jackman ("Logan," 2017). Jackman is no stranger to the world of animation, having already lent his voice to roles in such animated features as "Flushed Away" (2006), "Happy Feet" (2006), "Missing Link" (2019) and, most recently, Netflix's "Human Resources."
Another big name is "Succession's" Sarah Snook. But if you're used to hearing the actress in character as Siobhan Roy, it might come as a surprise to hear Snook's Australian accent.
The animated show, which was ordered straight to series in March 2021, centers on "middle-aged dad Kevin [voiced by Cusack] and his titular, not-so-secret identity, whose only superpower is a burning passion for following rules and snuffing out petty crime in the town of Dapto."
The official logline goes on to note: "Though it may seem like any other Australian suburb, forces of evil, both cosmic and man-made, lie in wait to pounce on unsuspecting Daptonians. On a quest to clean up his hometown, and often roping his frustrated family into his adventures, Koala Man stands at the ready. He'll do whatever it takes to defeat villainous masterminds, supernatural horrors, or worse: jerks who don't take their rubbish bins down on the proper days."
Jackman will voice Big Greg, the most well-liked man in Dapto and head of the town council. As Kevin's direct supervisor, Big Greg often makes Kevin feel inadequate as both a provider and a man. What's worse, the townspeople are constantly giving Big Greg all the credit for Koala Man's work.
Snook will voice Kevin's wife, Vicky, who believes her husband is just experiencing a mid-life crisis and that all his antics are simply part of a phase that will soon pass.
Australian comedian Demi Lardner ("Open Slather") has also joined the cast as Alison, Kevin's daughter and sister to Liam. Alison is determined to become the most popular girl in school, and she's more than ready to put distance between herself and her family.
Showtime split: Showtime confirmed late-night talk show "Desus & Mero" won't be returning, which suggests there may be some truth to reports of a falling out.
In a statement, Showtime indicated that hosts Desus Nice (aka Daniel Baker) and The Kid Mero (Joel Martinez) "will be pursuing separate creative endeavors moving forward."
The statement pointed out that "Desus Nice and the Kid Mero have made a name for themselves in comedy and in the late-night space as quick-witted cultural commentators," before adding, "they have been brilliant hosts and we wish them the best."
The Writers Guild Award-winning series aired on cable outlet Viceland before premiering on Showtime in 2019. During its four-season run, the late-night talk show was known for taking a casual, loosely guided approach to events and the news.