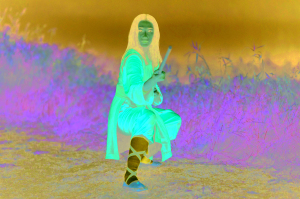 Olivia Liang as seen in "Kung Fu"
There's nothing quite like a good crime-fighting martial arts drama to light up TV viewership in an era of reboots and remakes. Well, CW is happy to oblige. Rebooting the exciting 1970s hit "Kung Fu," Olivia Liang ("Legacies") stars as Nicky Shen, a young Chinese-American woman who is ready to bring justice to the streets of San Francisco. With one episode down and another on its way, we can't wait to see what happens next as Episode 2 of "Kung Fu" airs Wednesday, April 14, on CW.
For those who missed out on the pilot episode or who haven't heard about the "Kung Fu" reboot, let's dive into what you can expect from the show. Nicky is a young college student going through a quarter-life crisis, a struggle all too well known to many millennials. After dropping out of law school, she decides to embark on a journey to an isolated Chinese monastery. While there, she learns the art of balance, discipline and Kung Fu.
Audiences can expect to see some familiar faces alongside Liang. Playing her parents, Jin and Mei-Li, are Tzi Ma ("Mulan," 2020) and Kheng Hua Tan ("The Garden of Evening Mists," 2019), respectively. We'll also see Shannon Dang ("Film Fest," 2020) as Althea, Nicky's tech-savvy sister, and Tony Chung ("Hours of Operation," 2019) as Althea's fiancé, Dennis. Jon Prasida ("A Summer to Remember," 2018) fills the role of the self-proclaimed golden child, Nicky and Althea's brother, Ryan. Of course, what series would be complete without an ex-boyfriend and a love interest? Gavin Stenhouse ("Into the Dark," 2020) lands his place as ex-boyfriend Evan, while Eddie Liu ("Never Have I Ever," 2020) takes on the role of Henry, Nicky's love interest.
Adding some dark complexity to the story is Ludi Lin ("Power Rangers," 2017), who plays the charming and handsome Kerwin Tan. Heir to the Tan family fortune, Kerwin, who shows nothing but animosity towards his father, forms a relationship with Nicky. With Nicky's friendship, Kerwin can now seek out the mysterious revenge he has been looking for.
"Kung Fu" kicks off with the basic trope of transformation: once you leave on a journey, you never come back the same. In this case, Nicky's transformation kicks some major butt — and so does she. Audiences will see her take the lead when she returns home to California, fighting armies of gangsters and various bad guys while teaming up with some trusted allies.
Nicky isn't just addressing day-to-day street crime, but a fight against gangs spreading corruption — not to mention a ruthless assassin is after her the entire time. The bad guy (or woman, in this case) is none other than Pei-Ling (Vanessa Kai, "Gabriel's Inferno: Part One," 2020), the assassin who killed Nicky's Shaolin mentor.
There's a lot to look forward to as "Kung Fu" provides an action-packed, fresh take on crime-fighting television, an ode to the ancient Chinese martial art and a unique portrayal of powerful women finding their purpose in life. With vibrant colors, beautiful backdrops and thrilling fight scenes, it is a show not just to watch for the plot but also as an example of how action is an art form, too.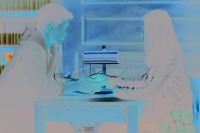 Eddie Liu and Olivia Liang in "Kung Fu"
Interestingly enough, CW wasn't the original brain-parent behind the series' reboot. The show's concept was first picked up and planned for Fox in 2017, but its version never made it to the pilot stage. CW jumped on the opportunity in 2019, quickly making a home for this female-led action series. And, in light of the recent surge in support of stopping hate crimes against the Asian-American community, this series is airing at a poignant time, celebrating Asian Americans' contributions to entertainment and art. As it joins CW's lineup of adventure dramas focusing on the young adult experience, the show has the potential to score a spot with the network's dedicated fan base.
While this series is coming from the mind of executive producer and writer Christina M. Kim ("Blindspot"), its true origins are practically the stuff of legends. This is actually the fifth reboot for the "Kung Fu" storyline (if you don't count Fox's short-lived attempt).
Back in 1972, ABC ran a 90-minute TV movie called "Kung Fu." The film included David Carradine ("Kill Bill," 2003) as Kwai Chang Caine, a Shaolin Monk who takes on the old West. The film soon evolved into a three-season cult-classic, launching Carradine's career in Hollywood. Later, CBS made a TV movie in 1986 called "Kung Fu: The Movie," which was followed by another TV movie in 1992 called "Kung Fu: The Legend Continues." One year later, the four-year series "Kung Fu: The Legend Continues" kicked off on television. Carradine has starred in all of those versions so far, cementing his long-reigning title as the Kung Fu Master.
With stars such as Olivia Liang, Tzi Ma and Kheng Hua Tan, CW is picking up the martial arts mantle and getting ready to take us on the adventure of a lifetime. Backed by Warner Bros. Television Studios, this show is bringing the spotlight back to "Kung Fu." You won't want to miss the series' second episode, airing Wednesday, April 14, on CW.