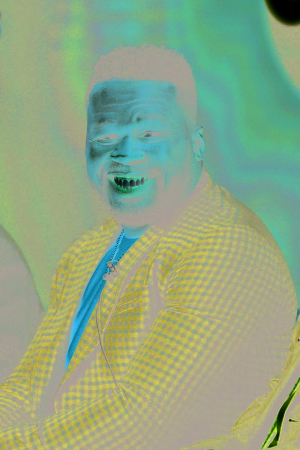 Curtis '50 Cent' Jackson developing A&E series "Property Players"
Flipping the game: Launched seven years ago, the "Power" multi-series franchise has been a huge success for both Starz and executive producer Curtis Jackson, also known by his rap moniker "50 Cent." But now that his overall deal with Starz is done, the Grammy winner-turned-entertainment-mogul has made it clear he's ready to move on.
This parting of the ways won't be a clear break, however, because Jackson's G-Unit Film & Television has a few projects currently in the works at Lionsgate Television, Starz's parent company, and, according to The Hollywood Reporter, one of those projects is the unscripted show "Property Players," which landed at A&E Networks following a bidding war.
Slated for the basic cable network's lifestyle programming block, Home.Made.Nation, "Property Players" is a new series that focuses on real estate investors DJ Envy and Cesar Pina. If you don't recognize the names, the former is a hip-hop producer and one of the hosts of "The Breakfast Club" radio morning show; the latter is a bestselling author and real estate authority. The two have been investing in properties since 2018.
"Property Players" will follow this duo and their team "as they flip their own houses for big profits, or mentor celebrities and their community entering the real estate investment world."
The premiere date has yet to be announced, and while Jackson remains one of the show's executive producers, the Grammy winner is now focusing on plotting the next chapter for his production company, which reportedly has 25 projects in production or in development.
Given his numerous callouts against the network on social media, Jackson's decision to part ways with Starz didn't come as a complete surprise. His Power franchise, the series "BMF" and even the upcoming historical drama "Queen Nzinga" will still proceed on Starz, but Jackson, who acknowledged "we had nothing but success, so no hard feelings," is now free to shop projects elsewhere.
Hey now, you're in 'All-Stars': It seems "America's Got Talent" got another spinoff. NBC has officially greenlit "America's Got Talent: All-Stars," a spinoff of the long-running competition series from executive producer Simon Cowell.
As the title suggests, this all-star edition will bring back contestants from the past 17 seasons of "America's Got Talent" (or "AGT"), including "winners, finalists, fan favorites and viral sensations from previous seasons of 'America's Got Talent' and 'Got Talent' franchises around the world." That international angle should make for an interesting competition, given that there are more than 70 editions around the globe.
Cowell, who created the format and first introduced it to American audiences in 2006, has been a judge on "AGT" since 2016's Season 11. The executive producer will judge the talent in the "All-Stars" edition, too, and he'll be joined by series regulars Heidi Klum and Howie Mandel.
Terry Crews is also crossing over to host "All-Stars" — in fact, the only "AGT" crew member who hasn't boarded the spinoff is judge Sofia Vergara. But instead of lining up a replacement, "All-Stars" will simply stick with a three-judge panel.
Production on the new installment began last month, and it should land in the NBC prime-time schedule sometime in 2023.
Another spinoff, "America's Got Talent: Extreme," hasn't been renewed for a second season and likely won't be — especially after contestant Jonathan Goodwin was left seriously injured when a stunt went horribly wrong.
In an interview with The Buzz, Cowell described the show as "the most nerve-racking thing I have ever done in my life ... it was something we wanted to do, but I would never go through that again."
From book to screen: The winner of the 2020 National Book Award for Fiction, Charles Yu's "Interior Chinatown," is ready to make the big leap from page to screen.
Hulu has officially greenlit a series based on the novel, and the author, who serves as showrunner, is working on adapting his novel for TV. What's more, Jimmy O. Yang ("Crazy Rich Asians," 2018) is set to star in the series, and the first episode will be directed by executive producer and "What We Do in the Shadows" creator Taika Waititi, who also happens to be co-hosting the MTV EMAs this week with his wife, singer/songwriter Rita Ora (Nov. 13 live on MTV and on Paramount Nov. 14).
Hulu's adaptation of "Interior Chinatown" has been in development since October 2020. In the book, the story is told in screenplay form, complete with stage directions, scene headings and character notes.
A satire, "Interior Chinatown" centres on Willis Wu (Yang), a background actor on a TV police procedural titled "Black and White." The reader follows Willis as he juggles his on-screen and daytime jobs, waiting tables while dreaming of a world beyond Chinatown. But after he inadvertently witnesses a crime, Willis begins to untangle a criminal web and uncover secrets that give him a taste of life in the spotlight while also revealing his own family's long-buried history.
"Interior Chinatown" is the second novel from Yu, whose previous TV writing credits include "Westworld" and "Legion." The author is also credited as co-producer of "Legion" and serves as executive producer on another TV adaptation, "American Born Chinese," coming soon to Disney .