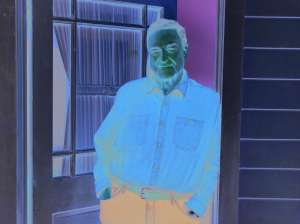 John Goodman stars in "The Conners"
It's impressive that "The Conners" even exists. Its road has been long, starting with the original "Roseanne" premiere in 1988 -- that series ran for nine well-rated seasons and is now considered one of the most popular sitcoms of all time. Next came the 2018 revival, which shocked and excited fans, and did quite well itself. Add that revival's sudden cancellation and yet another revival/spinoff, and it's all enough to give longtime fans of the Conner family whiplash.
More than a year after a racist tweet triggered the firing of the original show's star and namesake, Roseanne Barr, the latest iteration of the show, "The Conners," is well into its second season on ABC, and it's achieving both critical and ratings success. These would be gold-star results for any show on the air, but given the history and circumstances of this particular series, these achievements come as a pleasant surprise for both reviewers and audiences. You can watch a new episode of "The Conners" on Tuesday, Nov. 26, on ABC.
One of America's favorite families is carrying on without its matriarch, and viewers are all in. It seemed impossible to do, but "The Conners" has continued to deliver the familiar highs and lows of blue-collar family life, and is doing so just as well as it did before Barr's departure. Its success is due to a combination of factors: top-notch writing, the familiar, talented cast, fan loyalty and even the current political climate. But overall, it's the ability of "The Conners" to deliver touching, relatable episodes that don't shy away from the difficult moments in life that make it so irresistible.
Grief has been one of the most prevalent themes in the first and second seasons of the series -- understandable considering the show starts off with the family getting the news of Roseanne's death, followed by the shocking revelation that she died of an opioid overdose. She'd been scoring pills from multiple sources and hiding her addiction from her family -- certainly a timely storyline considering the opioid crisis that continues to plague our society. Roseanne's sister, Jackie (Laurie Metcalf, "Lady Bird," 2018), her husband, Dan (John Goodman, "The Righteous Gemstones"), and their children, Darlene (Sara Gilbert, "The Talk"), Becky (Lecy Goranson, "Buck Run," 2019) and D.J. (Michael Fishman, "Undrafted," 2016), pull together to help one another get through the tragedy, which has a lasting effect on each of their lives.
But life is not slowed by death, and the Conner family's lives continue with as much comedy and drama as ever. Executive producer Bruce Helford said, "These characters needed to be allowed to move on and grow," and that's what they're doing. The show takes the daily struggles of Middle America and puts them on screen, managing to both show respect and make it funny -- a delicate balancing act. In an interview with Parade, Sara Gilbert said, "Our show has never really been overtly political in that we never take an issue in the news and hit it head-on. It's more: How do the things that are happening in our country affect our family? What happens if you don't have great health care? What happens if you can't break the cycle of poverty? What happens if you get pregnant too young?"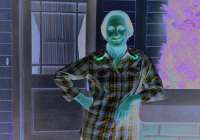 Laurie Metcalf as seen in "The Conners"
"The Conners" continues to illustrate the debates and conversations happening across America in a personal and accessible way, and Season 2 is just as topical, touching and hilarious as the first. For instance, we've seen Dan try to move past the death of his spouse with the help of potential partner and childhood friend Louise (Katey Segal, "Sons of Anarchy"). All the while, he struggles to reconcile his conservative views with the deep love he has for his Ziggy Stardust-loving, gay grandson Mark (Ames McNamara, "At Home With Amy Sedaris"), and tries to give fatherly advice to Darlene, who is trying to juggle two romantic relationships at the same time. It really is the beautiful mess we've always known the Conner family to be, in all its sitcom glory.
The road from "Roseanne" to "The Conners" seems like a messy one, but if you push all the media mess aside, it's really just the story of a complicated woman and the difficult, relatable road her family must now travel without her. "The Conners" doesn't feel less full or less familiar without Barr. If anything, the sitcom that has always been both scrutinized and celebrated for its ability to push tough conversations has now stumbled into more material. "The Conners" is what it is because the showrunners and the cast were smart enough to harness that energy and successfully apply it in a new way, one that plays as honestly and imperfectly as any other situation the Conner family has been confronted with. A new episode of "The Conners" airs Tuesday, Nov. 26, on ABC.