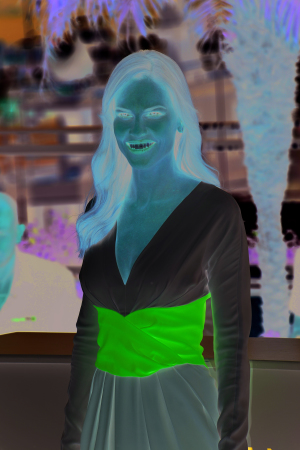 Hilary Swank to star in and executive produce untitled series for ABC
Due north: It was 125 years ago that a historic gold discovery was made — one that drew the world's attention to the Yukon and Alaskan wilderness. And thanks to such popular TV series as CBS's "Northern Exposure" and CBC's "North of 60" in the '90s and a slew of present-day reality shows set in the Arctic, the North still captures our collective imagination today.
In fact, ABC may be heading north through a potential new drama set in Alaska, and given the names attached to the still-untitled series, there are high hopes the pilot will land a series order.
Tom McCarthy, who wrote the Oscar-nominated screenplay for the animated 2009 film "Up" and the Oscar-winning screenplay for the 2015 film "Spotlight," is the creative force behind this one. He is writing and directing the pilot and will also serve as the series' executive producer.
The biggest draw, however, is two-time Oscar winner Hilary Swank ("Million Dollar Baby," 2004), who has boarded the possible series as both its lead character and an executive producer. Swank would play the role of a star journalist who moves to Alaska after a professional misstep and finds redemption in Anchorage, where she lands a job at a daily newspaper.
Of course, Anchorage is a modern city, so one can assume the Alaskan wilderness will serve as more of a backdrop. The same can't be said about Paramount 's upcoming air ambulance rescue series, "Skymed," though: expect the northern wilderness to figure quite prominently in its storylines.
The Canada-based series, which is currently in production in the Canadian provinces of Manitoba and Ontario, focuses on the professional and personal lives of pilots and medical rescue personnel working in Northern Canada, where air access is vital for the fly-in and remote communities that have limited access to roads. According to the logline, "they're all in over their heads and on their own, with no one to rely on but each other."
A CBC, CBS Studios and Piazza Entertainment production, "Skymed" features an ensemble cast that includes Natasha Calis ("Nurses"), Aason "Ace" Nadjiwon ("Batwoman"), Morgan Holmstrom ("Siberia," 2018) and Braeden Clarke ("Outlander"), to name a few.
Look for it to land on Paramount sometime in 2022.
'SNL' Departures: You might not have noticed any big changes when "Saturday Night Live" returned for a 47th season earlier this month, but off-screen, TV's longest-running sketch comedy show has had to bid farewell to a few cast and crew members, and welcomed some new ones, too.
Longtime regular Beck Bennett ("DuckTales"), best known for his impressions of Mike Pence and a shirtless Vladimir Putin, departed the show ahead of the new season. So, too, did Lauren Holt ("The Filth"), who was billed as a featured player last season.
Meanwhile, comedian Aristotle Athari ("How To Be Broke"), impressionist and viral sensation James Austin Johnson ("Hail, Caesar!," 2016) and actress Sarah Sherman ("Winner Winner Dinner Dinner") have been added to the cast as featured players for the 2021-22 season. Chloe Fineman ("Search Party") and Bowen Yang ("Awkwafina Is Nora From Queens") have been promoted to series regulars.
Surprisingly, those were the only big cast changes for a show known for periodic cast overhauls. Speculation had it that some key players -- including Kate McKinnon ("Rough Night," 2017), Colin Jost ("How To Be Single," 2016), Cecily Strong ("Schmigadoon!") and Kenan Thompson ("Kenan & Kel") -- might not return, given their high-profile involvement with other projects, but "SNL's" core cast has remained largely intact for a second straight season, and Thompson continues his reign as the longest-tenured cast member.
But the biggest change happened in the director's chair: after 15 seasons and 11 Primetime Emmys for his work on "SNL," director Don Roy King ("Romeo and Juliet," 2014) announced his retirement. The 73-year-old was only the fourth director in the show's history; he has been replaced by Liz Patrick, who has three Daytime Emmys for her work directing "The Ellen DeGeneres Show."
Sci-fi re-do: Fans of "Babylon 5" might be interested to learn that CW is toying with the idea of a reboot.
Original series creator J. Michael Straczynski has reportedly joined forces with the network and is penning the script for what the Hollywood Reporter has described as a "from-the-ground-up reboot."
The updated take on the 1990s space soap opera would once again center on John Sheridan, originally played by Bruce Boxleitner ("Tron," 1982).
An Earthforce officer with a mysterious background, Sheridan is assigned to the Babylon 5 space station located in neutral space, where it serves as a port of call for a cast of deep space characters. Sheridan's arrival, however, coincides with an Earth company's exploration, and a conflict "with a civilization a million years ahead of us" places "Sheridan and the rest of the B5 crew in the line of fire as the last, best hope for the survival of the human race."
Warner Bros. TV is behind this new series. Not surprising as the company has had its hand in all former adaptations as well as a number of novels and comics that continued the stories told on screen.