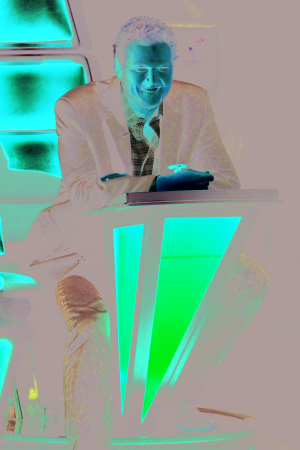 Blake Shelton to leave "The Voice"
Departing judge: In a classic case of "good news, bad news," NBC announced it will be reinstating the spring edition of "The Voice" in early 2023, but that season will be the last for popular judge/coach Blake Shelton.
The longest-tenured (and winningest) coach, Shelton has so far appeared in every season of the NBC talent competition.
"I've been wrestling with this for a while, and I've decided that it's time for me to step away from 'The Voice' after Season 23," Shelton said in a lengthy statement posted on social media. "This show has changed my life in every way for the better, and it will always feel like home to me." 
Shelton, who married fellow coach and former No Doubt frontwoman Gwen Stefani last summer, thanked NBC and the crew in his statement and expressed gratitude for the special ties and friendships forged during his "12 years of chair turns."
"I've made lifelong bonds with Carson [Daly] and every single one my fellow coaches over the years, including my wife, Gwen Stefani," Shelton said. He went on to give "a huge shout-out to the singers — the 'Voices' who come on this stage season after season and amaze us with their talent, and a special thanks to those who chose me to be their coach."
It's hard to imagine "The Voice" without the OG coach and nine-time Grammy nominee, whom judge and "All of Me" singer John Legend described as "the heart and soul and anchor of the show."
But if there's a silver lining to losing a fan favorite, it's the return of another: longtime coach and "American Idol" Season 1 winner Kelly Clarkson will return for the spring 2023 edition, marking her ninth season on the show.
Clarkson will take over one of the swiveling chairs currently occupied by Stefani, Legend and Camila Cabello. The other two chairs will be filled by Chance the Rapper and former One Direction member Niall Horan.
'Dune' filming: The "Dune"-verse is expanding, with production beginning this month on HBO Max's "Dune: The Sisterhood" (working title).
A tie-in/prequel series to Denis Villeneuve's Dune movie franchise, the series is based on the novel "Sisterhood of Dune" by Brian Herbert (son of "Dune" creator Frank Herbert) and Kevin J. Anderson. Set in the same universe, the story takes place 10,000 years before the ascension of Paul Atreides, (most recently played by Timothée Chalamet, "Call Me by Your Name," 2017).
The story follows the Harkonnen Sisters, played by Emily Watson ("Chernobyl") and Shirley Henderson ("Harry Potter and the Goblet of Fire," 2005), as they battle forces that threaten the future of humankind. Described as "formidable," Valya (Watson) and Tula (Henderson) have risen to power in the Sisterhood, the secret organization that later becomes the Bene Gesserit.
According to Deadline, Watson and Henderson will be joined by Indira Varma ("Obi-Wan Kenobi"), who will play the role of Empress Natalya, "a formidable royal who united thousands of worlds in her marriage to Emperor Corrino."
Villeneuve and his Oscar-nominated "Dune" co-writer Jon Spaihts were originally attached to direct the pilot and write the TV series, respectively. But the film's success has seemingly set other ideas in motion, and, according to Esquire, both Villeneuve and Spaihts are reportedly focusing on the cinematic side of the Dune universe. Instead, Emmy winner Johan Renck ("Chernobyl") will direct the first two episodes of "The Sisterhood," while Diane Ademu-John ("The Vampire Diaries") serves as creator, writer and co-showrunner with Alison Schapker ("Westworld").
Streaming mystery: While you wait for the release of "Glass Onion: A Knives Out Mystery," you might be interested in filmmaker Rian Johnson's next murder mystery-themed project.
The recipient of a 10-episode order back in March 2021, Peacock's "Poker Face" is touted as an anthology series that will reportedly center on Natasha Lyonne's ("Russian Doll") "detective" character as she works to solve a murder in each episode.
The rest of the cast is jam-packed with stars, including Adrien Brody ("Peaky Blinders"), Benjamin Bratt ("Law & Order"), Chloë Sevigny ("Russian Love"), Ellen Barkin ("Animal Kingdom"), Jameela Jamil ("The Good Place"), Joseph Gordon-Levitt ("500 Days of Summer," 2009), Judith Light ("Julia"), Luis Guzmán ("Shameless"), Nick Nolte ("Warrior"), Ron Perlman ("Sons of Anarchy"), S. Epatha Merkerson ("Chicago Med"), Simon Helberg ("The Big Bang Theory") and Tim Meadows ("Saturday Night Live").
But wait, there's more: Rhea Perlman ("Cheers"), Chelsea Frei ("Dollface") and Rowan Blanchard ("Snowpiercer") were also recently added to the cast, as were Brandon Michael Hall ("The Mayor"), Colton Ryan ("Dear Evan Hansen," 2021) and Megan Suri ("Never Have I Ever").
Despite knowing who will appear in "Poker Face," not much has been revealed about the characters or storylines. Johnson himself described the show as "a case-of-the-week mystery series," but other details are being kept under wraps for now.
While Johnson is best known for his work on feature films such as "Looper" (2012) and "Star Wars: The Last Jedi" (2017), the filmmaker is no stranger to television, having previously directed episodes of "Breaking Bad" and "Terriers."
For "Poker Face," Johnson is credited as creator, writer, director and one of the show's many executive producers alongside Lyonne's "Animal Pictures" and "Loot" star Maya Rudolph.