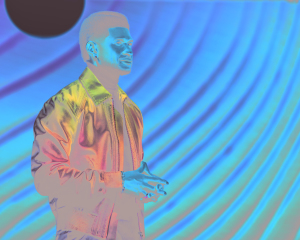 Usher rumored to appear in "The Activist" documentary special
The much-anticipated premiere of CBS, Live Aid and Global Citizen's "The Activist" was originally set for Friday, Oct. 22, but the show, dealing with issues surrounding activism, has been pushed back due to backlash and is now being rewritten into a hard-hitting documentary special.
The original structure of the show featured six motivated activists competing in challenges to promote their cause, their success to be measured through online engagement, social metrics and input from celebrity judges Usher ("Hustlers," 2019), Priyanka Chopra Jonas ("Quantico") and Julianne Hough ("Safe Haven," 2013).
It's a wholesome concept — or so it seemed until other activists, bloggers and the general public reminded consumers of the hefty price tag that comes with filming reality television.
For a simple five-week show, "The Activist" could potentially spend $2.5 million on production, money that could instead be gifted to the contestants' organizations. And with their proposed celebratory finale featuring musical performances by some of the world's most passionate artists, the costs would only skyrocket from there.
Usher and Chopra Jonas have yet to officially step down from the offered role, nor has the studio provided any comment. It's been suggested that the pair may guide viewers on the unique journey in the new documentary, however, as Usher has a lengthy background as a supporter for under-resourced youth and Chopra Jonas has a demonstrated history of advocating for equity in disparaged communities.
In past interviews, Usher has stated that he cares about the United States, where it stands and how he can empower people. He has continued to say that it's a matter of speaking out, using your voice and bringing people together to mobilize and engage in meaningful, urgent issues.
Usher is not all talk, though. He's an experienced philanthropist himself. His non-profit, Usher's New Look (UNL), was founded in 1999 and has partnered with foundations such as Make-A-Wish, Accenture and even Kids for Kids Hong Kong with its international influence.
UNL aims to make high school completion and college acceptance more attainable for all students with its four pillars of leadership in talent, education, career and service. Usher has even testified before the Education and Labor Congressional Committee in support of the Edward M. Kennedy Serve America Act, resulting in nearly $6 billion in funding for national service programs.
Priyanka Chopra Jonas, meanwhile, is a Global Citizen Ambassador, outspoken against poverty and an advocate for equity around the globe. In April, she tweeted the U.S. government about sharing vaccines with her home country of India as the east battled with the worst surge of cases since the pandemic began.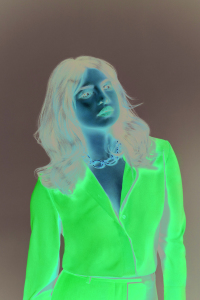 Priyanka Chopra Jonas rumored to appear in "The Activist" documentary special
Her attention on the subject sparked a chain reaction, and her campaign brought about true change. As a result, U.S. leaders met with Indian officials and created a plan to achieve the actress's request. Since then, more than 790 million doses have been delivered and administered to the country.
Dancer and actress Julianne Hough has dropped out of the show, however, detailing in an Instagram post that she realizes how powerful the protests against the show have been. Seeing the resistance as an act of "real-time activism," Hough sides with the protesters, agreeing that the show's judging format "missed the mark" and claiming she is "not qualified to act as a judge" on the show.
Advocates took to social media to expose the show for its missteps before it even aired. One potential contestant, 22-year-old climate activist Clover Hogan, respectfully declined to participate after being contacted by the production team. Upset by the dystopian feel, Hogan tweeted, "I remember thinking I was in a Black Mirror episode."
Overall, the call-out makes it clear that those protesting the show believe every foundation, charity, humanitarian aid and environmental effort should be given equal opportunity to thrive. As they noted that no one should have to "compete" for resources and their funding shouldn't be based on a popularity contest, CBS decided to pull the premiere.
Global Citizen, the international education and advocacy organization that produced the series, has since announced a dramatic rewrite to the show, saying it will be removing competitive elements to become a one-time documentary special. Producers haven't yet revealed if their headlining celebrities will lead the series.
In the end, the heart behind "The Activist" hasn't changed. The goal has always been to bring meaningful change to a wider audience by showcasing one of three vitally important world causes: health, education and the environment.
With this new direction, the show moves closer to that target, and the special is expected to highlight activists from around the world supporting their causes by featuring the tenacity and dedication each crusader puts into their work.
While the five-episode series was originally scheduled to premiere Friday, Oct. 22, on CBS and its Paramount streaming service, its new iteration has been postponed to an unannounced date.