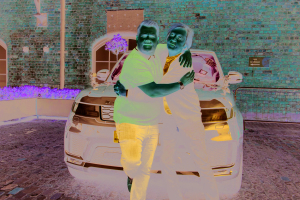 James Corden and Paul McCartney as seen in "The Late Late Show with James Corden"
When comedian James Corden came to the U.S. in 2015, he was relatively unknown outside of his native U.K. He had been asked by CBS to succeed Craig Ferguson as the host of "The Late Late Show," but he was acutely aware of the need to win over American audiences in a hurry, and he lost no time doing so.
Corden's exuberant charm and knack for facilitating interesting variety specials helped him to succeed at capturing a fanbase, but "Carpool Karaoke" has easily been the most popular creation to come out of his tenure on "The Late Late Show." In this segment, Corden drives around with A-list recording artists and interviews them in a casual format, asking questions in between random fits of spirited radio singalong to the star's own songs.
The following that the segment gained resulted in it getting its own dedicated series. Artists who have been featured on the segment include Adele, Ariana Grande, Cardi B, Sam Smith, Ed Sheeran, Barbara Streisand and Madonna. Since 2016, Corden has hosted an annual hour-long special dedicated to the popular segment, with past specials featuring such superstars as Jennifer Lopez and Katy Perry. "The Late Late Show Carpool Karaoke Primetime Special 2019," featuring guest star Celine Dion, airs Monday, May 20, on CBS.
Corden has explained that the idea for "Carpool Karaoke" was conceived before he was ever noticed by CBS. He had risen to prominence in the U.K. for a succession of roles in small productions, most notably his own BBC Three series, "Gavin & Stacey." In 2009, Corden performed for the charity telethon Comic Relief. He appeared in a sketch in which he drives to the telethon with singer George Michael in his passenger seat, singing along to some of the latter's "Wham!" hits from the '80s. The giddily lighthearted clip became the first episode of "Carpool Karaoke" when Corden decided to resurrect this sketch format for "The Late Late Show." As soon as he managed to nab some big-name celebrities for the segment, beginning with Mariah Carey, its popularity quickly took off.
Reflecting more recently on the show's success, Corden told Stephen Colbert that he is overjoyed at the amount of laughter his karaoke sessions have brought to audiences, saying, "we didn't think it would turn out the way it has."
One of the most famous episodes of "Carpool Karaoke" is the one featuring Paul McCartney. The original 23-minute video was so raved about that an extended special was created shortly after it was first released. Corden said in an interview with Deadline that they "captured something quite special" from the opportunity to interview McCartney from a space as casually intimate as a car. The two took turns driving around McCartney's home town of Liverpool, engaging in an exceptionally uplifting interview about the Beatle's youth and songwriting, crooning along to well-known hits such as "Penny Lane" and "Let It Be," and even paying a surprise visit to McCartney's childhood home. The special ends with McCartney performing in an old familiar Liverpool pub from his early days as a musician. Corden comments to McCartney at one point: "Your music is so full of positivity and joy, and a message of love and togetherness. I feel like it's more relevant now, today, than it's maybe ever been."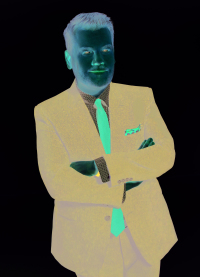 James Corden hosts "The Late Late Show with James Corden"
It's no wonder, then, that this episode is so emblematic of what "Carpool Karaoke" represents culturally: audiences cherish the hopeful attitude of the series seemingly as much as Corden himself does. The uplifting tone is only made more authentic by the fact that Corden so genuinely delights in the company of his ever-rotating roster of passengers, resulting in many moments of relaxed humor that wouldn't usually be seen in the manicured world of celebrity reality TV.
With so many major artists having appeared on the show, it seems only fitting that musical giant Celine Dion will be taking a turn around the block with the jovial "Late Late Show" host. The Grammy-winning Canadian singer, who is currently gearing up for her "Courage" world tour that begins in September, has a multitude of songs that beg for a "Carpool Karaoke" rendition, from "My Heart Will Go On" to "It's All Coming Back to Me Now." In March, Corden tweeted a picture of himself with Dion in the famous Carpool car, and the two were photographed on a boat in Las Vegas' Bellagio Fountains, performing a sketch recreation of the iconic "Titanic" scene.
Corden's comedic charisma made "Carpool Karaoke" a nationally cherished piece of late-night television. Fans of the segment look forward to his enthusiastic banter with each celebrity to be featured. "The Late Late Show Carpool Karaoke Primetime Special 2019" is ready to outdo itself with internationally renowned singer Celine Dion serving as the guest. Corden will also be rehashing some of the best highlights and his favorite moments from his past year filming the series. Tune in for the epic special when it airs Monday, May 20, on CBS.