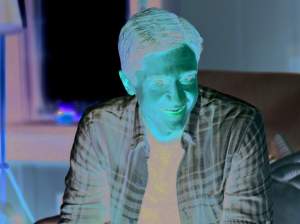 Topher Grace stars in "Home Economics"
America's comfort TV gets a new addition with the heartwarming family comedy "Home Economics," premiering Wednesday, April 7, on ABC. The series is a single-camera comedy that follows the lives of three vastly different siblings — one belonging to society's higher strata, one an average earner and another just barely getting by.
Caitlin McGee ("Mythic Quest: Raven's Banquet") plays the role of Sarah, the eldest of the three, who works as a therapist for at-risk children. Sarah is always scraping the barrel to survive but also has the most rewarding and socially relevant career among the three siblings — a point she never fails to drive through the wall in the presence of her brothers. She is also a loving mother to her two kids and a caring sister who is convinced her brothers would be totally lost if not for her love and guidance. Sarah's spouse, Denise (Sasheer Zamata, "Saturday Night Live"), is an impossibly patient teacher whose endless positivity about life is a mystery to the rest of the family. Denise is always calm and composed, as opposed to Sarah, who is always quick to spin the next drama in the family.
The middle sibling, Tom (Topher Grace, "That '70s Show"), is a novelist who's made a decent living having sold a few books — all except the last one. The more interesting of the show's arcs, on top of the dynamics between the siblings' families, is that Tom is actually writing about every one of them in his new novel, and none of them know a thing about it.
Tom's wife, Marina (Karla Souza, "How to Get Away with Murder"), is also quite a character. A former lawyer and now a full-time mom to three kids, Marina is overwhelmed by her "mom duties" and is dying to return to work. A puritan, she constantly battles with her brother-in-law, Connor (Jimmy Tatro, "22 Jump Street," 2014), the smooth, filthy-rich equity firm owner.
Connor is the youngest sibling, and he likes to play around with the rules despite lacking knowledge when it comes to raising his young daughter. Connor just moved to the Bay Area with his family so he could be closer to his siblings, but they don't seem to be as excited about his decision as he is. In fact, he's quite surprised by how the two really feel about him.
Co-produced by Lionsgate TV and ABC Signature, "Home Economics" was created by Michael Colton ("Children's Hospital") and John Aboud ("Close Enough") and is based on Colton's life story. Colton is part of his own financially diverse brood, which formed the premise for what both creators would envision as America's next great family sitcom — one that tackles income inequality.
In the show, Tom is more or less Colton, but Colton admits he's been a bit more straightforward with his real-life family than Tom, who hides the fact that he is writing about them. While there have been countless great family dramas produced on American TV, Colton and Aboud noticed none of them touched on intra-familial income inequality particularly. The pair are also perfectly fine with being compared to "Modern Family," but they give the family a whole new energy that was absent in the show's predecessor.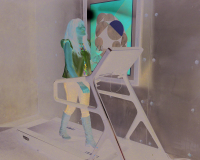 Karla Souza in "Home Economics"
"Home Economics" marks Grace's first appearance on the small screen since his days on "That '70s Show." While he admits to being skeptical at the beginning of the project, he says he is impressed by the incredible chemistry of the cast and is assured that he had made the right decision when he took the role. While he felt nervous during the first few days of filming, over time he has become very confident working with what he now refers to as a "dream team."
Aside from Eric Foreman in "That '70s Show," Grace is also popular for his roles in the films "Win a Date with Tad Hamilton" (2004), "Spider-Man 3" (2007) and "Predators" (2010), among many others. His on-screen siblings have also had notable careers. McGee rose to fame as the female lead in NBC's "Bluff City Law," opposite Jimmy Smits, in 2019 and recently appeared in Amazon's "Modern Love" anthology, while Tatro has had story arcs on "Tacoma FD," "American Vandal" and "Modern Family."
"Home Economics" also stars a number of young, up-and-coming actors, including Shiloh Bearman ("Phobics"), Jordyn Curet ("Songs from Heaven," 2021), Chloe Jo Rountree ("See Me," 2019) and JeCobi Swain ("Troop Zero," 2019) — all playing the children of the three leading siblings.
The show is executive produced by Grace, along with the Tannenbaum Company. Initially conceptualized for the 2020 pilot season, production was halted by concerns about the pandemic. In June last year, ABC announced its plan to film a few pilots further on in the year, including "Home Economics." By Feb. 1, 2021, the series had begun filming in Los Angeles.
If you have siblings, this is one show you can't help but relate to. Tune in Wednesday, April 7, for the series premiere of "Home Economics" on ABC.