Peter Krause stars in "9-1-1"
This year has been a big one for the television industry. It seems that every month a landscape-changing entertainment story breaks. But without a doubt, the most talked about game-changer of the year is the acquisition of 21st Century Fox by Disney. There is no question that the mouse house's purchase will be a topic of discussion, debate and analysis for years to come.
It's probably natural that Disney's earliest Fox-related decisions have come under fire. Fox is the youngest of the Big Four television networks and has been a hotbed of controversy since its launch in the mid-'80s. Not long after the network first hit the airwaves, the scrappy upstart launched a revolutionary new series and a pioneer in the reality TV genre: "Cops" premiered in 1989. The series proved to be a ratings juggernaut and quickly became one of Fox's most watched series, cementing its status as the edgy network.
That show's impact on the entertainment industry is undeniable, and its real-world effects are still being felt to this day. Now, three decades after the network's original first-responder series premiered, industry darling Ryan Murphy ("The Politician") has brought another first-responder series to the network, and "9-1-1" has become another major success story.
On Monday, Nov. 18, Fox presents another episode of this hit series, which takes viewers to the City of Angels to witness brave first responders in action. The show follows police officers, paramedics, firefighters and dispatchers on the job and at home. Like many other procedurals, "9-1-1" focuses on the lives of the responders themselves, not just the dramatic disasters they're called to -- it sends a clear message that the men and women who save lives every day are not perfect, nor are they immune to the stress or the mental and physical consequences of their profession. These heroes are human.
Over the past two seasons and change, we have seen some of our favorite characters put through the wringer. Firefighter Bobby Nash (Peter Krause, "Parenthood"), captain of LAFD Station 118, has battled his demons and attempted to overcome a tragic and complicated past. As he pushes through grief and guilt, he tries to atone for his past and build a happier future. We know people like Bobby in our own lives, and the show really hammers home the fact that you never really know what another person is dealing with.
We also know people like Hen Wilson (Aisha Hinds, "Godzilla: King of the Monsters," 2019), a paramedic and firefighter who has had to overcome discrimination on the basis of gender, race and sexual orientation. She rises to every challenge and dedicates her life to saving others -- but she doesn't always exercise good judgment in her personal life.
Discussing the genesis of the series back in 2017, executive producer and co-creator Brad Falchuk ("Pose") said, "The idea was everybody there is great at their jobs and have problems at home that they struggle with." He continued by discussing how the series looks to explore the differences between characters when they're in control on the job and when they're at home with less power to control their surroundings. We have seen this play out time and time again since the series debuted -- "9-1-1" has been filled with edge-of-your-seat emergencies and thrilling action but also packed with engaging and relatable storylines. Finding harmony between the two has not been an easy task, but it seems like Murphy and his crew have nailed the format and shaken up the first-responder genre.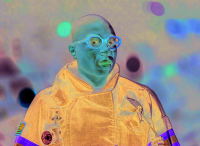 Aisha Hinds in a scene from "9-1-1"
Athena Carter Nash (Angela Bassett, "American Horror Story"), an accomplished LAPD patrol sergeant, has to come to terms with her daughter's suicide attempt as well as her first husband's coming out. Young firefighter Evan "Buck" Buckley (Oliver Stark, "Into the Badlands") pushes himself too hard to get back to work too fast after being injured during a bombing. The current season promises to keep delving deep into the imperfect lives of Los Angeles' finest.
The first few episodes of Season 3 have been jam-packed with excitement, starting with the epic season-opening tsunami arc, and it doesn't look like it will let up anytime soon. In an effort to strike while the iron is hot, Fox execs have announced that the "9-1-1" universe is about to get bigger: its first spinoff, "9-1-1: Lone Star," debuts in January and stars Rob Lowe ("Parks and Recreation").
In the new year, we can expect crossovers, pulse-pounding drama and more creative storylines. In the meantime, how will Maddie's (Jennifer Love Hewitt, "Criminal Minds") PTSD impact her life on and off the job? Once she crosses the line, will she ever be able to come back? What are we to make of Lena (Ronda Rousey, "Mile 22", 2018) and Eddie's (Ryan Guzman, "Notorious") relationship? Furthermore, after an endless amount of hinting and teasing, will Eddie and Buck finally get together? Or has the chemistry between the two been blown up by overeager fans? Tune in to "9-1-1" on Fox on Monday, Nov. 18, to witness brave first responders risk it all to save the lives of others.