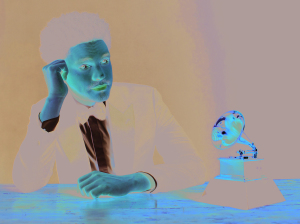 Trevor Noah returns as master of ceremonies of the 65th Annual Grammy Awards
Just two months ago, comedian and TV personality Trevor Noah stepped away from his place behind the "Daily Show" desk for good. On Sunday, Feb. 5, however, Noah steps back into the limelight for one more adventure — this one in front of another familiar audience — when he hosts the 65th Annual Grammy Awards, airing live on CBS and its Paramount streaming service from the Crypto.com Arena in central Los Angeles.
This year marks Noah's third consecutive year hosting the prestigious music industry awards and, despite the familiarity of the duties at this point, he still remains hopeful that "anything can happen" (per an interview with Billboard).
"I spend a lot of time writing and preparing for what will or won't happen," Noah told Billboard in a December 2022 interview. "I try to think about what's happening in music and pop culture. Then obviously I'm paying attention to what's happening on the night. I try to craft my performance so that it is most complementary for what is happening from one performance to the next."
It makes sense that Noah's 2023 Grammys experience would differ greatly to that of his inaugural year, 2021, amid the pandemic. While the host and many nominees remain the same, the vibe has become increasingly "celebratory" (per Noah) as the years roll on.
Leading the nominations this year is music industry royalty Beyoncé with a total of nine nominations, now tying her with her husband, rapper Jay-Z, for most Grammy nominations of all time at 88 apiece across their careers. The categories in which she has been nominated this year are Record of the Year, Song of the Year and Best Dance/Electronic Recording for her track "Break My Soul," Album of the Year and Best Dance/Electronic Album for the album "Renaissance," Best R&B Performance for the song "Virgo's Groove," Best Traditional R&B Performance ("Plastic Off the Sofa"), Best R&B Song ("Cuff It") and Best Song Written for Visual Media ("Be Alive" from the 2021 film "King Richard"), among others.
Others who rank highly among 2023 nominees are rapper Kendrick Lamar, coming in just behind Queen Bey with eight nods, and singer/songwriters Adele and Brandi Carlisle, each snagging a total of seven nominations.
It is also important to note that, as with many ceremonies past, there have been some changes made to the categories and eligibility this year.
In addition to the creation of five new categories — Best Alternative Music Performance, Best Americana Performance, Best Score Soundtrack for Video Games and Other Interactive Media, Best Spoken Word Poetry Album, and Songwriter of the Year, Non-Classical — a Blue Ribbon Committee has been designated to reward songs that "contain lyrical content that addresses a timely social issue and promotes understanding, peace-building and empathy" for a new Special Merit Award called Best Song for Social Change. The total number of categories now stands at 91.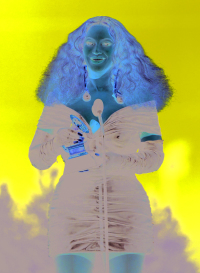 Beyoncé leads all nominees for the 65th Annual Grammy Awards
A few name changes have also taken place, including the shift from Best New Age Album to Best New Age, Ambient or Chant Album, and Best Spoken Word Album to Best Audio Book, Narration and Storytelling Recording. Additionally, the award for Best Musical Theater Album has been adapted so that majority composers and lyricists (those responsible for 50% or more of a piece) are now eligible for wins. A similar change to the categories of Best Opera Recording and Best Classical Compendium also opens more possibilities for composers and librettists to be honored.
The eligibility for albums has also been tweaked. In the past, in order for an album to be considered for an award, 50% or more of the playing time had to be newly recorded material. As of this year, that number jumps to 75%, but there are exceptions to this rule in six categories.
Last year's Grammys saw the most wins (five) for New Orleans-born singer, songwriter, bandleader and TV personality Jon Batiste, who is perhaps best known to TV fans for his longtime appearance as the leader of the band Stay Human on "The Late Show with Stephen Colbert." And last year's acts — which included John Legend, Carrie Underwood, J. Balvin with Maria Becerra and Silk Sonic — reaffirm that the event organizers always have their finger on the pulse as they select the best performances to complement the ceremony's tone and esthetic.
The best part of the Grammys, though, is the energy of the entire event; it's a place where diehard fans and casual listeners can come together to enjoy a night of top-tier jokes, amazing outfits and, of course, the best music in the biz.
"What I love about the Grammys is that I become a fan of a new artist every single time," Noah told Billboard. "It introduces you to music that you maybe wouldn't have been [exposed to]."
Don't miss the 65th Annual Grammy Awards airing Sunday, Feb. 5, on CBS and streaming on Paramount .