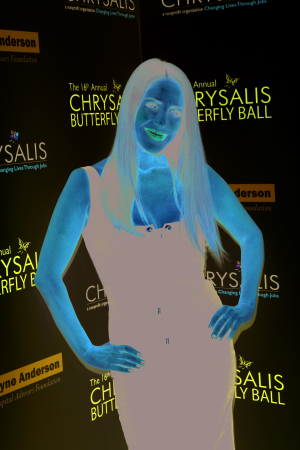 Soleil Moon Frye returns as "Punky Brewster"
There is nothing like a little nostalgia served up with a side of family-friendly comedy. As people spend more time at home, it can be a challenge to find wholesome programming for everyone to enjoy. Luckily, it's Punky Power to the rescue as an '80s fan-favorite returns.
Soleil Moon Frye ("Home Made Simple") stars as Punky, who's now a single mother of three in the revival of "Punky Brewster," premiering Thursday, Feb. 25, on NBC's streaming service, Peacock. The sitcom continues the story of one-time abandoned child Punky, who now has a lot on her plate as she struggles to get her life back on track. She soon meets Izzy (newcomer Quinn Copeland), a young girl in the foster system who reminds her of her younger self.
The new show has been in the works since at least June 2019 when production company UPC announced plans to bring Moon Frye back to the role that made her a household name. Now that the show is finally a reality, the actress is beaming.
"I feel such gratitude and love for our Punky Power and this amazing journey on the rainbow," Moon Frye said in a January Instagram post featuring a cast photo from the new Peacock series.
Given the success of such recent retro TV reboots as "Fuller House," "Hawaii Five-0" and "One Day at a Time," this could be the perfect time to introduce a whole new generation to Punky and her pals.
Those friends include Punky's bestie, Cherie, played by Cherie Johnson ("Family Matters") in the role she originated in the '80s series. The character's name is no coincidence. Johnson's uncle, David W. Duclon ("Happy Days"), created the original "Punky Brewster" series and, according to imdb.com, named Punky's best friend after his niece. However, Johnson still had to audition just like everyone else and ended up winning the role.
Freddie Prinze Jr. ("Scooby-Doo," 2002) has been cast as Punky's ex-husband, Travis, who shares parenting duties in the new "Punky Brewster." Travis and Punky may not be married anymore, but he is still an involved dad despite being a working musician who is in and out of town. TV fans may recognize Prinze Jr. from his work on such series as "Friends," "Boston Legal" and "24." He is well known from his film work, too, having risen to fame thanks to such movies as "I Know What You Did Last Summer" (1998), "She's All That" (1999) and "Scooby-Doo" (2002).
Peacock's "Punky Brewster" revival also features plenty of new faces. In addition to newcomer Copeland in the role of Izzy, the comedy brings together some talented young actors, much like the original series did. They include Noah Cottrell ("Skyscraper," 2018) as Diego, Oliver De Los Santos ("Occupation: Rainfall," 2020) as Daniel, and Lauren Lindsey Donzis ("Liv and Maddie") as Hannah. For fans of the original series who are wondering, yes, the show will also feature a canine family member, though it isn't known whether the show's new golden retriever is related to Punky's Brandon.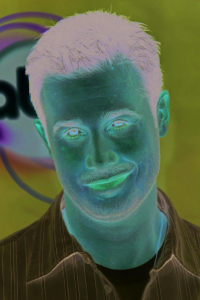 Freddie Prinze Jr. stars in "Punky Brewster"
It's been over 30 years since the original "Punky Brewster" aired, first introducing TV fans to the titular character in September 1984. After her dad left her and her mom, Punky's mother abandoned her at the mall and the scrappy youngster took up residence in an abandoned apartment with her dog, Brandon (who, incidentally, was named after then-NBC programming chief Brandon Tartikoff). She was soon discovered by the curmudgeonly building manager, Henry (George Gaynes, "Tootsie," 1982), but she won him over and he eventually became her foster father.
Such a premise might seem a little depressing for a sitcom, but Punky exuded positivity despite her circumstances, uplifting everyone around her with her can-do attitude, dubbed "Punky Power." The optimistic Punky infused the series with a cheerful tone, even as it dealt with serious issues that were important to kids at the time, such as the Challenger disaster, the importance of saying no to drugs and the dangers of playing in and around old appliances. During its original run, the show didn't have the greatest ratings, but it was a hit with kids and aired for two seasons on NBC before it was canceled. It ended up being revived in syndication for another two seasons and finally ended its run in May 1988.
For fans anxious to find out what has become of their beloved Punky, there is good news. All 10 episodes of Peacock's "Punky Brewster" will drop at once. Those who can't wait until the new series is out should further know that all of the episodes of the original "Punky Brewster" series are available on Peacock to tide viewers over until the reboot's premiere. A retro binge-watch will remind viewers of how things started for Punky and her friends and introduce a whole new generation to her story.
With everything going on in the world right now, a little Punky Power may be just what we need. Check in with Punky and her family when she returns to the small screen in "Punky Brewster," premiering Thursday, Feb. 25, on Peacock.