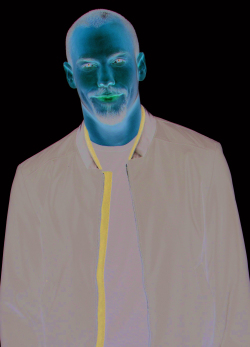 Bryton James stars in "The Young and the Restless"
The Bold and the Beautiful
Thorne gives Katie assurances of love and loyalty, which eases her apprehension. Hope and Liam rush to the hospital, worried about their unborn baby. Thorne stands up to Bill after he threatens Katie. Steffy helps Hope and Liam during a difficult time. Ridge announces a decision must be made regarding the future of Forrester Creations. Brooke worries when Steffy and Hope once again are at odds. Bill talks to Brooke about his frustrations with Katie and Will and he asks her for a big favor. Steffy tries to make it clear to Ridge why he should choose the Intimates collection over the Hope for the Future line. Brooke questions Ridge as to which daughter he'll be kicking to the curb. Steffy and Hope argue about whose line should be kept in production at the company.
Days of Our Lives
Paul's very life hangs in the balance. Will and Sonny's future plans hit a snag. Kayla receives some disturbing news about Steve. Kristen turns to an unexpected person for help. John anxiously waits for Marlena to wake up after her surgery. Abigail tells JJ she thinks Gabi is out to get her. Stefan faces a difficult choice. Lani and Eli share a close moment while working together. John finds Marlena in crisis as Valerie tries to save her life. Will is blasted by Brady when Brady overhears him declare his love for Sonny. Eli confesses his feelings to Lani. Gabi and Abigail experience a major confrontation with each other. Eric and Brady try to support John as he worries about Marlena's condition. Belle has some shocking news for Eric about their mother. Will reveals to Paul that he's regained his memory. Bonnie drops a huge bomb on Lucas.
General Hospital
Alexis becomes completely outraged. Julian turns to Drew for some help. Kim feels that she is helpless, but she shares a big secret with someone. Drew is beside himself. Cameron is very upset. Julian seeks out more answers. Nina gets everything in order. Valentin is put on notice. Nina comes up with a crazy idea. Curtis feels split. Jason continues to remain diplomatic.
The Young and the Restless
Sharon remains skeptical of Tessa's intentions, though Mariah is happy she's back in town. Mariah tells Sharon not to worry, but Tessa admits to Mariah that she's in trouble. Sharon becomes suspicious of Rey and she warns Victoria, who is also worried about his motives. Victoria later reaches out to Nate for help when she has a panic attack. Victoria starts to open up to Nate, but soon her walls come back up and she shuts him out again. Sharon worries when Rey makes an effort to befriend Nick after he returns from a business trip. Abby doesn't trust Rey either, and she questions him about his feud with Arturo. Sharon also worries about changes in Nick and thinks he might be turning into Victor. Billy shuts Summer down and hurts her feelings when she tries to seduce him. Later, Summer goes to Kyle and says he won the bet and that she's ready to pay up. Cane and Lily try to hold on to normalcy as long as they can as they prepare for Lily's trial. They spend the night before the trial together and Cane promises to take Lily to Paris once everything is over. Mattie helps to make peace between her brother and Shauna, and the teens reconcile.