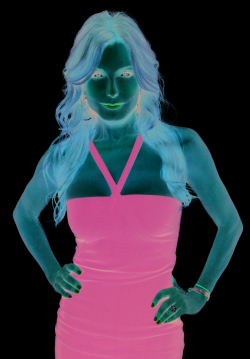 Tracey Bregman stars in "The Young and the Restless"
The Bold and the Beautiful
Judge McMullen feels the pressure put on him by Ridge as he begins to rule in the Spencer vs. Spencer custody battle. Katie and Bill agree to tell Will the results of the ruling together. Emma feels jealousy and has hurt feelings when Xander and Zoe pose seductively in Sally's designs for the Intimates line. Bill shares a special moment with baby Kelly as he begins to mend his relationship with Liam. Sally models a private showing for Wyatt to celebrate the success of her first photo shoot. Emma receives a warning and relationship advice about not letting the past repeat itself. Brooke confronts Judge McMullen after finding evidence of Ridge's undue influence. Ridge can only smirk when Bill asks him and Brooke for a major favor. Bill, Katie and Will share a warm moment as a family when Bill vows to the be the best dad he can be. Brooke does whatever she can to get Judge McMullen to admit to Ridge's involvement in his ruling.
Days of Our Lives
John makes a big sacrifice to protect Marlena. Kristen gets ready to exact her revenge. Sami offers Stefan a deal in exchange for information about EJ. Tripp and Ciara take the next step in their relationship. John's prayers are finally answered. Will deepens his commitment to Paul. Sami makes a shocking discovery. Ben has some good news to share with Ciara. Sami finds out the truth about her mother. Kristen asks Brady to run away with her. Abigail tells JJ that she fears her alter egos are trying to come back out. Gabi manipulates Stefan and Chad. John sheds new light on Marlena's shooting, which vindicates Sami. Chad finds incriminating evidence in Abigail's bedroom. Abigail confesses something to Stefan. Maggie tells Eric she lied about Nicole. Eric soon sets out to look for Nicole. Chad shares what he discovered with Jennifer. Roman and Kate work together to bring down Stefan. Mimi Lockhart returns to Salem.
General Hospital
Nina feels shaken. Oscar keeps Drew at arm's length. Julian agrees to back off. Cameron ends up in the middle of an uncomfortable situation. Monica offers her support. Maxie senses something is off with Nina. Sonny puts Ava in her place. Kristin steps up to help. Maxie remains skeptical. Sam admits her reservations. Kim confronts Oscar. Cameron will not lie for Oscar. Jordan has some bad news for Margaux. Sam makes a bold move. Kiki has words with Ava.
The Young and the Restless
Lili confides in Traci her struggles with prison life when she comes to visit her. Traci encourages Lily and then leaves her to have some time with Charlie and Mattie. Lily is moved to tears when Mattie tells her about convincing Devon to visit. She draws on her inner strength and tells her kids that they'll make it through this together. Phyllis asks Jack to loan Billy the money to pay off his gambling debts, but she fails to mention that Billy initially took the money from Jabot. Jack agrees to help, but only if Billy goes to rehab, which Billy accepts. Billy then thanks Phyllis for not giving up him. Before Billy can replace the money he took, Ashley and Kyle tell Traci about it and they call a board meeting. Ashley exposes Billy's misdeeds and convinces a disappointed Traci to run against him for the CEO position. Arturo and Rey come to a truce when Arturo learns that his brother is moving in above the coffee house and putting down roots in Genoa City. Sharon and Nick prepare for their wedding, despite the enormous secrets hanging between them. Nick looks forward to his new life with Sharon, while Sharon tries to shake off her doubts about Nick's personality change. Abby and Nikki eventually get Victor to agree to attend Nick's wedding to Sharon.