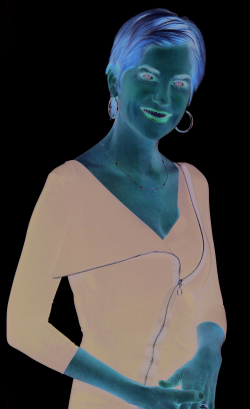 Kassie De Paiva stars in "Days of Our Lives"
The Bold and the Beautiful
Liam unexpectedly proposes marriage to Hope, but when it comes time to sign the papers to finalize the annulment of his marriage to Steffy, he hesitates before signing. With the ink barely dry, Hope breaks the news of the engagement to a stunned Steffy, causing an argument between the two women. Bill tries to convince Steffy to run away with him, after which Wyatt confesses to her that he witnessed their interaction. Ridge consoles Steffy and tries to figure out what made Liam change his mind about the annulment, and becomes convinced that Bill is the one behind his son's change of heart. Ridge confronts Liam about how he's treating Steffy. Steffy reaches out to Liam and begs him to delay marrying Hope until their daughter's birth, while Ridge comes face-to-face with Bill and accuses him of bringing enormous heartbreak and misery to his own son. During a quiet moment, Liam and Hope spend some time together and daydream about the future they hope to build with each other.
Days of Our Lives
Abigail and Chad have an emotional reunion, and he tries to help her remember details of the night that Andre was murdered. As Abigail tries to cope with the realization that she caused Andre's death, Gabby and Dr. Laura take control of her body. Chloe stuns Theresa when she reveals the details of Eve and Brady's relationship. Together, they work to bring down their captor, but when a familiar face shows up, things get far more complicated. After Kate threatens to expose Vivian's plot to the DiMera board, and explosive showdown erupts between them, leaving Vivian's life hanging in the balance. Lani and Eli bond over their breakups, and Will and Paul follow some new leads about Dr. Rolf. Sonny has a blow-up after he learns that Leo is being investigated by Paul. Victor has trouble keeping quiet about the real reason Theresa left town.
General Hospital
Carly steps up to the plate and works on patching things up with Josslyn, but ends up thrown off guard. Ava's happiness is threatened when Nelle reveals her intentions. After setting Ava up, Nelle keeps her charade going. Jason and Drew run into each other, and Peter is crossed by Valentin. Lulu turns to Anna for some advice, and Franco suffers anxiety about his situation. Finn makes the decision to open up, while Joss begins pleading with his mother.
The Young and the Restless
Devon turns to his father for advice to help him navigate his relationship with Hilary. Neil advises him that, to be there for his child, he must also be there for the mother. When he tells Simone of his intentions to be there for Hilary, she insists that she wants to continue their relationship anyway, but he breaks up to her regardless to fully commit himself to Hilary and their child. Dina's interviews help Kyle bond with his family, but his guilt over the secret that's been let out deepens when his father recognizes him as a full Abbott. The family prepares a screening party in honor of Dina, but when premiere night comes, the event is threatened when Dina suffers a horrific episode. Nick teams up with Victor and Hilary to help him in his JT investigation, despite Sharon's best efforts to deter him. After Hilary's memory is jogged, Nick confronts Sharon and an argument ensues, ending with the two of them making love.