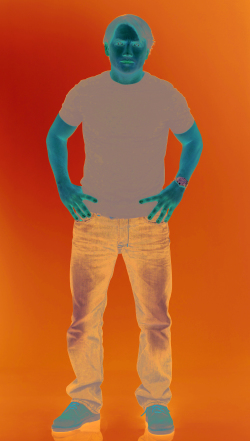 Dominic Zamprogna stars in "General Hospital"
The Bold and the Beautiful
After Sally vents about Bill, she bonds with Wyatt over their similar situations. Emma shows Hope her dance moves, but Maya is depressed about her last name. After Maya fires Emma, Hope puts Maya in her place and Justin soon arrives to intervene. Wyatt urges Sally not to give up on her dreams and to stay around longer. Liam and Steffy plan their next step in their journey as a family. Brooke tells Ridge how hard it is for her to be happy, given the drama between Hope, Liam and Steffy. Julius and Maya have questions about Xander's decision to deceive the Forresters and his budding relationship with Emma. Bill makes yet another move to keep Steffy away from Liam, as his love for her is unrelenting. Taylor surprises Steffy with a visit and she shares her worst fears to her daughter. Hope encourages Liam to return to work at Forrester Creations and Hope for the Future.
Days of Our Lives
Ciara proceeds with caution when she opens up to Ben. Hope makes a discovery that unsettles her. Lani is rushed to the hospital by JJ. Will experiences a flash of memory. The Hortons arrive to support Eli and Lani as she undergoes an emergency c-section. Lani fantasizes about a perfect life with her baby and JJ. Abe and Eli share a warm moment. Eric, Jennifer, Lucas and Chloe enjoy a celebratory dinner. Hope lashes out at Tripp when she is upset about Ciara. Ben tells Ciara about a disturbing moment from his childhood. Will decides to keep a secret from Paul. Chad makes an unexpected suggestion to Sonny. Chad tries to convince Victor that he is the best person to run Titan. Kayla snoops around Kate's room, but she is caught. Steve lets Stefan have it for what he did to Abigail. Hope is relieved when her daughter calls her, but she is upset by Ciara's news. Kate makes a big confession to Chad. When Gabi is released from prison, her reunion with Ari doesn't go as expected. Brady and Eve are thrown for a loop by Stefan. Lani receives some bad news.
General Hospital
Obrecht covers her tracks. Mike and Sonny are interrupted. Peter pleads his case. Nelle reflects on her past, while Carly tries to be nice. Franco catches up with Kevin. Dante blasts Chase, then Michael confronts him. Josslyn turns to Nelle for support. Anna refuses to point the finger. Nina seeks answers. Sam and Curtis hit a roadblock. Valentin's romantic gesture doesn't go according to plan.
The Young and the Restless
On Father's Day, Nick is forced to confront the truth about his relationship with Victor. Nick and Sharon try to explain the situation to Faith, but her distress prompts them to interrupt the Newman's Father's Day brunch. Abby also decides to disrupt the event, bringing Arturo with her so that he and Victor can come to an understanding. Later, Nick disagrees with Brittany when she suggests that breaking up with Sharon is the only way to win in court. While at Newman, Victoria gets some anonymous threats from a hacker who wants to bring their company down. Things between Arturo and Abby get more serious when Abby decides it's time for him to meet Ashley. Nikki is upset when she witnesses the group having a nice time together. Kyle offers to help Jack search for his biological father and they begin by searching Dina's things for clues. Together again, Hilary and Devon celebrate Father's Day with the Ashby/Winters clan, where they announce their relationship. Hilary tries to hide the less glamorous parts of her pregnancy from Devon, but he stops her, insisting he wants to be there for everything, morning sickness and all.