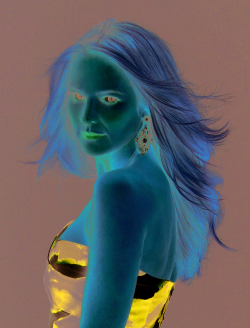 Sharon Case stars in "The Young and the Restless"
The Bold and the Beautiful
Emma pays her uncle Justin a visit at Spencer Publications, where she encounters his beautiful assistant, Emmy, and Justin encourages her to not reveal that they're related to the Forresters. Bill's horrible actions leave Brooke speechless, and Ridge is left stunned when Brooke tells him that she's pushing Hope to have faith that Liam will come back to her. Katie and Bill's son Will delivers a wake-up call to Wyatt and Katie. Julius and Vivienne's nephew, Xander, arrives from England and announces that he wishes to follow his dreams at Forrester Creations, but while showing off a dance move, Emma accidentally knocks him unconscious. Despite that, Xander and Emma are immediately attracted to each other, and when Ridge notices this, he announces that Xander will work on the Hope for the Future line. Liam apologizes to Hope for all that she's been through. Ridge tries to persuade Brooke to be happy for Liam and Steffy, despite the way that things worked out for Hope. Wyatt runs into a drunk Sally at a bar, who reveals to him just how much she despises every one of the Spencers.
Days of Our Lives
Theresa turns to Victor for help winning back Brady, but Jennifer isn't pleased when she learns that Theresa is living with JJ. Later, Theresa has a proposition for Brady, and urges him to make love to her. Will reveals that there's a chance he could get his memory back, and allows Marlena to inject Rolf's serum into him, despite the risk. Xander makes an appealing pitch to Victor that would make him CEO of Titan, but later comes across an explosive secret. Kayla follows Stefan's orders and spies on Kate, witnessing an interesting exchange. While injured, Ciara is taken to a cabin by Ben, where he tries to earn her trust, but Hope and Tripp follow a lead as to her whereabouts and work on tracking her down. JJ is asked by Lani if he'd ever consider getting back together with her.
General Hospital
Michael keeps close to Nelle, while Nina becomes unnerved. Sam and Jason meet for coffee, and Jason tries to find a way in. Anna finds herself letting her guard down. Kim gets ready for a big night. Kiki comes face to face with her demons and is startled, while Valentin refuses to accept his fate. Mike opens himself up to Sonny, while Kevin acts reassuringly. Nina shows compassion, and Carly doesn't trust her own instincts.
The Young and the Restless
Abby and Arturo deal with the aftermath of Nikki's reveal, with Arturo confronting Nikki, demanding to know why she would sabotage his and Abby's relationship. Though he tries to woo Abby back, she affirms that she no longer trusts him and that their relationship should be a strictly platonic one going forward. Summer causes chaos for Billy and Phyllis, leaving Phyllis concerned about Summer's lack of ambition and disregard for the rules. The tension between the two women makes things awkward for Billy, who tries to mediate. Meanwhile, despite his obvious attraction to her, Kyle insists that he has no interest in Summer, whose return has awakened old grudges and emotions. Victor's custody lawsuit forces everyone to take sides, throwing the entire Newman family into chaos. Devon and Hilary grow closer now that they're under the same roof, but Shauna continually interrupts their romantic moments. Hilary tries to keep Shauna out of the apartment long enough for her and Devon to have some time to themselves, but Shauna's discovery of the plan makes her feel unwanted.