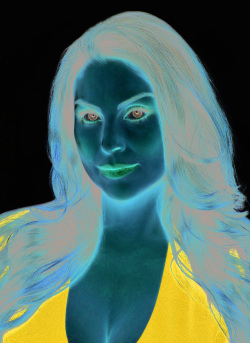 Nadia Bjorlin stars in "Days of Our Lives"
The Bold and the Beautiful
Liam worries when he finds a threatening message for Hope on the Hope for the Future website. Emma and Maya express their upset at the way Hope has been treating them. Liam and Thorne delete the message and make a plan. Liam and Steffy wonder about the kind of person their daughter will be. Brooke shares in Hope's happiness. Bill arrives at Steffy's house to give her something she's always wanted. Ridge, Thorne and Liam gather a list of possible suspects regarding the threat to Hope. Brooke advises Hope to fight for the life that she wants. Thorne talks Maya down when she becomes upset about something Hope said. Steffy tells Ridge that she's ready to marry Liam. Wyatt encourages Sally that she will wind up winning Hope over, but Sally continues to vent her frustrations about Hope to Wyatt. Hope shares some exciting news to a stunned Liam. Eric and Quinn visit Steffy and Kelly. Hope tells Liam the timeline of recent events and they share a tender moment. Eric and Quinn offer to help Steffy with her wedding plans.
Days of Our Lives
Leo gives Sonny a chance to make the lawsuit go away. Will has a physical altercation with Leo. Gabi is curious when she spies Kate and Stefan together. Abigail is determined to find out who the father of her baby is. Leo's dream of marrying Sonny is dealt a blow. Will works with Sonny to navigate a tricky situation. Abigail has a run in with Stefan. Kayla tells Marlena about her deal with Stefan. Maggie catches Will in the act. Eve has a surprise witness to Tate's custody hearing. Lani mourns the loss of her baby and JJ comes to visit. Brady's past comes back to bite him at the hearing. Ciara grows concerned with Ben as he comes undone without his medication. Hope gets some disturbing news about Ben. Eve is pushed into a corner during the hearing. Chloe and Eric discuss Nicole. Ciara tries to reason with Ben as he hallucinates. Tripp pulls back from his kiss with Claire as she admits she's beginning to have feelings for him. Rafe and Hope have questions for Clyde about Ben. Brady finds himself in hot water as he's implicated in the murder of Deimos.
General Hospital
Chase tells the truth. Sonny gets some good news. Michael surprises Nelle. Sonny has reassuring words for Carly. Franco's fears are dampened. Julian is looking to expand. Sonny receives word from an old friend. Franco has a heartfelt conversation with Scott. Michael comes up with a solution. Nelle's appointment is delayed.
The Young and the Restless
Victor and Nick's custody battle for Christian wages on as both households meet with the social worker. Sharon makes a plea to the social worker as to how far she's come as a mother. Victor and Nikki's interview doesn't go as smoothly when Nick arrives and mentions Victor's declining health. Cane's holiday spirit is damaged when Jack plans to unearth Phillip. Abby is upset when she learns that Arturo can't spend the day with her. Phyllis and Billy find themselves trapped in an elevator at Jabot when the construction crew cuts the power. They make the best of the situation by deciding to celebrate Billy's birthday. They are eventually freed from the elevator in time to witness the fireworks from the roof deck of the GCAC. Hilary's planned interviewee cancels, leaving her to fill airtime with other interviews on the roof deck. Tessa fills in the last few minutes of the show with a song.