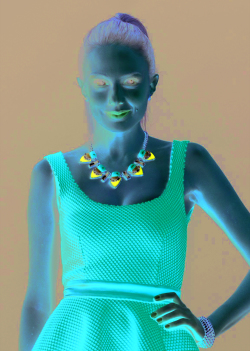 Melissa Ordway stars in "The Young and the Restless"
The Bold and the Beautiful
Filled with happiness, Hope shows off her engagement ring to Brooke. Liam is upset with Steffy for giving Hope a sentimental object not meant for her. Emma confronts Zoe and demands she leave town right away. Liam and Hope talk about what happened between them and Steffy, causing Liam to really think about what he wants. Steffy reveals to the models for the Bedroom line that she will be modeling alongside them. Liam and Hope solidify their engagement with a kiss. Bill is surprised when Liam visits. Hope worries about Xander and Emma when Thorne reveals he's hired Zoe as a model. Bill and Liam feel the impact of one another's words. Steffy shares her pain with Ridge. Emma lets Hope know her concerns about Zoe. Zoe tells Xander that Emma isn't as sweet as he thinks she is. Ridge tells Steffy how proud he is of her. Xander is thrown for a loop when Maya reveals what she knows about Emma. Maya urges Xander to get a handle on the situation with Emma and Zoe since he will be working with them both.
Days of Our Lives
Victor agrees to keep Eve's secret from Brady, but he expects something in return. Steve doesn't know what to think when he overhears a conversation between Kayla and Jennifer. Chloe tells Eric she has concerns about her relationship with Lucas. Sonny and Will are blackmailed over their part in Leo's death. Abigail and Chad feel the baby kick for the first time. Stefan opens up to Chloe about his attachment to Abigail's child. Ben wants to prove his innocence, so he asks Marlena to hypnotize him. Tripp tries to convince Ciara that Ben must have started the fire. Stefan tells Abigail he wants to be there for his child. Eli kisses Lani. Ben tells Ciara he remembers everything that happened the night of the fire. Hope tries to get Marlena to recommend that Ben be recommitted. Chad walks out on Abigail. Marlena and Kayla make preparations for John and Marlena's wedding. John tells Steve to confront Kayla about the secret she's been keeping. Hope issues an ultimatum to Ben. Hope is finally reunited with Rafe.
General Hospital
Jason voices his concerns. Julian's actions inspire Ava. Drew makes a big gesture. Sonny is interested. Nelle taunts people around her. Finn refuses help. Kiki prepares for the trial. Franco makes matters worse. Jordan takes some initiative. Franco makes a big move. Elizabeth struggles with conflicting feelings. Ava forces Scotty's hand.
The Young and the Restless
Victoria, Nikki, Sharon and Phyllis all worry about Nick's impersonation of JT. Their fears are confirmed when Paul reveals he's still looking into the case, which prompts Phyllis to suggest that they frame Victor for JT's murder. Nikki warns Phyllis not to cross her. Victor notices Nikki's stress and she agrees to use Nate as her doctor. Nikki encourages Victor to mend fences with Nick by opening up about his feelings. Victor gives it a try, but Nick refuses his father's olive branch and the animosity between father and son deepens. Phyllis and Billy struggle to reconcile their personal and professional relationships. Billy reveals his secret plan to open a chain of Jabot stores, called JaBoutiques, which he went ahead with without any approvals. Lauren, Kyle and Ashley begin to plot against him after they feel isolated by his refusal to collaborate. Phyllis makes one last plea to Billy that she won't try to control his wild side, and he agrees to give their relationship another go. Summer is upset by their reunion as she's determined to have Billy for herself. She enlists Kyle's help to try to break them up.