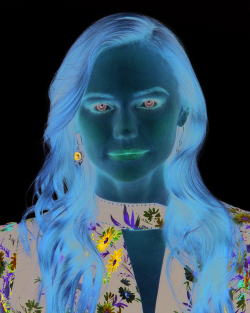 Marci Miller stars in "Days of Our Lives"
The Bold and the Beautiful
Zoe makes a pitch to Quinn for the top spot on the runway and then she steals a kiss from Xander. When Xander asks Zoe to go easy on Emma, she makes a bargain with him. Bill is furious at the suggestion and declares that Katie and Thorne will not take full custody of Will. Ridge praises Steffy for her recent choices. Hope looks for Liam to go with her to her ultrasound appointment, but she finds him with Steffy and Kelly. Thorne uses Will's desire to not spend time with his father as ammunition against Bill and he calls upon Carter to help Katie out with her case. When Bill's attempts to reason don't work, he threatens to use Katie's alcoholic past against her. During her ultrasound, Hope realizes Liam already knows Dr. Phillips because of Steffy. Brooke defends Bill's right to Will and defends him against Quinn, Ridge and Thorne. Hope is left alone with her ultrasound picture when Liam runs off to help Steffy with Kelly. Though Katie remains unwavering, Bill vows that she has started a war that she is sure to lose. Brooke gets Hope to open up a little bit about her feelings regarding Liam and Steffy's relationship.
Days of Our Lives
John is beside himself when he realizes Marlena has been shot. Sami reels over Kristen's revelation. Someone unexpected interrupts Will and Sonny's reunion. Kristen holds Claire hostage. Friends and family gather as Marlena is taken into surgery. Rafe arrests Sami. Will has a secret he's keeping from Paul. Kristen lets Brady know that she has someone he loves. John is upset by the fact that he could lose Marlena on their wedding day. Sami and Hope engage in a showdown. Kristen issues Brady an ultimatum. Sonny has some good news for Adrienne. Kristen attempts to seduce Brady. Paul looks for his brother when he realizes Brady is missing. Jennifer decides to tell Eric the truth about why Nicole left town. Doug and Julie make a stunning discovery at the club. Eve finds Brady and Kristen in a compromising position. Paul and Sami confront Kristen, but things take a terrible turn. Will makes a big decision about his future.
General Hospital
Sonny takes time to consider what his next steps should be. Griffin gains some much-needed insight. Ava feels that she is backed into a corner. Oscar goes to visit Sonny. Kim shares an update regarding Nelle. Julian tries his best to put Brad at ease.
The Young and the Restless
Summer and Phyllis dredge up their complicated history as mother and daughter as their fight intensifies. Kyle realizes Billy gambled with company property as he and Ashley continue their plot against him, but Ashley is reluctant to use Billy's addiction against him. Mariah worries about Tessa being away and confides in Sharon the real reason she left town. Sharon warns Mariah that Tessa may have decided to end their relationship and might not be brave enough to come back and face her. Lily is touched, but saddened, to learn that her children have been researching prisons to help her prepare for the worst. She then opens up to Abby about her fears that she won't survive in prison. Nikki seeks help from Nate in regards to Victoria's mental health and the stress she's been under. Victoria refuses the help and her stress gets worse as Paul questions her about JT's disappearance. Sharon meets Rey, who is a newcomer to Genoa City. Rey subtly questions Sharon and Phyllis at Crimson Lights.