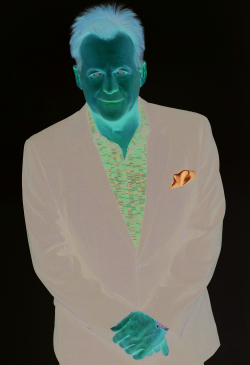 Kin Shriner stars in "General Hospital"
The Bold and the Beautiful
Katie, Thorne, Sally and Wyatt run into each other at the Bikini Beach. Steffy falls apart before telling Liam she saw him propose to Hope, then Liam returns Steffy's ring. Although they are both suffering through the breakup, Liam and Steffy agree to set a good example for Kelly. Brooke and Ridge make love. When Will's babysitter calls in sick, Katie is forced to end her date with Thorne. Katie convinces Bill to watch Will for the evening, so she can enjoy a romantic night with Thorne. Steffy informs the Forrester Creations team about their new business plan, then she tells the women at Forrester why they are valued. Katie and Bill hash out some old emotions. Tensions rise between Thorne and Bill. Will displays no interest in connecting with Bill. Bill calls Katie about Will and he gets some parenting advice. However, Bill ends up bringing Will home, interrupting Katie and Thorne's night. Hope invites Steffy to her wedding to Liam, and she agrees, so long as she can bring Taylor. Brooke wants Hope to uninvite them when she finds out. Wyatt blasts his brother when Liam asks him to be his best man. Brooke becomes enraged when Taylor insults Hope. Steffy turns to her father to support her choices.
Days of Our Lives
Abigail and Stefan have a tense confrontation. Kayla is confronted by Steve about her secret. Kate has a dream about Andre. Will and Sonny try to figure out how to get the money to pay off Ted. Abigail is upset when she finds Chad and Gabi in a moment of closeness. Paul accuses Sonny of having an affair with Will. Will shocks Kate when he tells her about Ted's scheme. Eve and Jennifer face off. Jennifer wants to confess to Eric. Eve urges Brady to forgive Victor. Kate forces Ted to choose between her and the money. Paul confronts Will about his lies. Gabi manipulates Chad and Abigail. Tripp is angry when Ciara invites Ben to move in. Steve breaks into Kayla's phone seeking answers. Kayla helps Stefan. Kate pulls a gun on Ted. Hope gets upset when she learns Ben is still in town. Steve has a surprise for Adrienne.
General Hospital
Griffin feels reluctant. Scott apologizes. Jason comes up with a theory. Kiki is put on edge. Alexis states what the facts are. Franco makes an apology. Sonny receives an unexpected visitor. Alexis remains cautious. A favor is asked of Sam. Joss says she's sorry to Sonny. Stella offers condolences. Michael's emotions get the best of him. Bobbie has some concerns, which she expresses. Sonny takes Julian aside. Alexis receives some awful news.
The Young and the Restless
Lily struggles with her part in Hilary's death. Cane plans to ask Devon to speak for Lily at her sentencing, but his plan backfires when Devon tells him he will tell the judge to give her the harshest sentence possible. Cane buys plane tickets, planning to flee with his family to Australia. Sharon begins to plan her wedding with her bridesmaids, but infighting erupts. Phyllis says she's loyal to her man and refuses to help when Ashley and Kyle try to enlist her to stop Billy's plans. Lauren considers hiring Michael to end her partnership with Jabot. Kyle wants to bring Billy down, especially as he sees how forcefully Summer is pursuing him. Jack admits to Phyllis that his feelings for her never went away. After Phyllis gently lets him down, Jack shifts focus to Jabot and agrees to help Ashley stop Billy's plans.