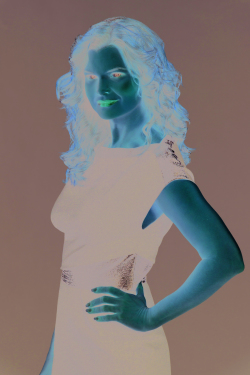 Heather Tom stars in "The Bold and the Beautiful"
The Bold and the Beautiful
Bill successfully signs over his beach house to Steffy, and assigns Justin an important task that he needs completed. Hope plans a vegetarian dinner for Liam, who struggles with the the difficult decision of whether to move on with Hope or remain with Steffy, but after Ridge reminds him of the importance of his wedding vows, he finally makes up his mind and returns to Steffy. Bill plots to drive the wedge between Steffy and Liam even deeper than it already is, and uses Wyatt as a pawn by making him believe that he and Steffy are together, which eventually leads to Liam confronting Steffy about her other relationship. Liam concludes that Bill is trying to get Steffy back, and has been using Taylor to do so. Steffy despairs about her relationship with Liam, and Hope is supportive of the choices that Liam's made. Justin shows remorse that he lied to Wyatt, but Bill isn't concerned about the consequences that his actions may have set in motion.
Days of Our Lives
After lashing out at Chad and Jennifer at the police station, Gabby makes a deal that she hopes will save Stefan, but he comes under fire. Gabi reels over the news about Abigail, who tries to get to Chad by throwing off Dr. Laura's control. Chad urges Dr. Laura to do whatever she can to get him Abigail back, but she faces off against an old enemy inside of her own mind. John and Paul search for Marlena in the DiMera mansion. Chloe stumbles into trouble and encounters someone she didn't expect while in Mexico City, and Lucas struggles with temptation while trying to figure out why Chloe left him. Kate, Marlena and Vivian's situation inside the secret room becomes increasingly desperate. Leo gives Sonny a helping hand when he finds himself in a sticky situation, and Vivian reveals shocking news to Kate and Andre.
General Hospital
Anna gets herself worked up and is later put on notice before she surprises Jason. Jason thinks that he may have an ally in Lulu, who is far from honest with Dante. After he stumbles across some interesting information, Curtis is urged by Nina to keep up with his search. Ava is confronted by Griffin, and Finn's wishes are respected by Chase. Meanwhile, Bobbie finds herself filled with concern, and Lucy brings a much-needed interruption. Jason is surprised by Anna, an invitation is given to Carly, and Maxie finds herself looking on the bright side of things.
The Young and the Restless
Finding himself unable to trust Hilary, Devon puts all of his energy into the relationship he has with Simone, until Phyllis confronts him about his obvious attraction to the woman carrying his child, pushing him to attempt to be kinder to her. Now that he knows the truth about Jack's paternity, Kyle digs for more information from Dina, until he becomes troubled by the morality of his actions. Later, he and Billy team up to protect his company position. Phyllis tries to keep her relationship with Billy normal, but the lying takes its toll. Sharon struggles with the guilt over her actions, and Mariah and Nick begin to notice her change in behavior, forcing the other woman to keep a close eye on her in case she begins to crack under the pressure. As Paul draws closer to uncovering the truth about the killing, Victoria offers to take the blame for the murder of JT. Neil intervenes with tough love when it becomes obvious that Victor is pushing himself too hard.