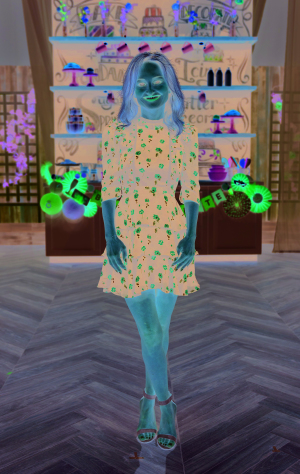 Giada De Laurentiis hosts "Winner Cake All"
It's an exciting new year, and that means a sweet new competition series has found a home on Food Network. "Winner Cake All" premiered just a few weeks ago, and while baking competitions may be a dime a baker's dozen these days, this one has a secret weapon: its host.
Food Network personality Giada De Laurentiis fills the role with her iconic warmth and charisma, overseeing the Monday night competition as four cake-making teams spend each episode crafting sweet and decadent treats that are feasts for the eyes just as much as they are for the taste buds.
Each episode begins with the bakers facing the Decoration Challenge, where a client in need of a beautiful cake for a special event tasks them with creating unique cake toppers that fit a theme. Once the judges have sent one of the teams home empty-handed, the remaining three face the Cake Challenge.
In this week's episode, airing Monday, Jan. 21, the bakers are asked to make decorations that honor their favorite fairy tales. Then, the remaining three teams get to meet the clients, the stars of "Broadway Christmas Party," who are looking for the perfect cake to help celebrate the third year of their hit live concert series with the cast and crew.
Princesses demand glitz and glitter, and the bakers need to make a treat that's fit for royalty. Like all clients, these ladies are discerning and looking for the best of the best, and only one team can create the perfect cake and earn the $10,000 prize. Of course, the cash is only half of the reward -- getting their cakes served at events is its own special prize for any baker, and that kind of name recognition can be a boon for any professional.
So far this season, the bakers have made cakes for the Busby family from TLC's "OutDaughtered" and crafted sweet edible sculptures for ventriloquist Darci Lynne Farmer from "America's Got Talent." There's no telling what each week will have in store as four new baking teams enter the kitchen. Tune in to the latest episode of "Winner Cake All" on Monday, Jan. 21, on Food Network.