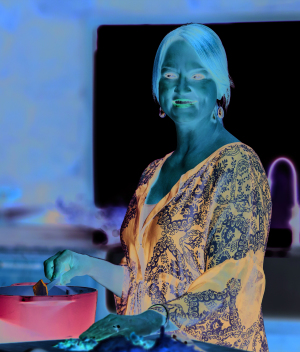 Ree Drummond hosts "The Pioneer Woman"
History is all around us, even in our food. So much of what we eat is rooted in the past, from classic pairings to traditional dishes only served on holidays. The stories behind them are part of what makes many foods so great, but, of course, that appreciation for history has to be tempered by our modern sensibilities and tastes.
You'd struggle to find anyone who appreciates that blend of old and new better than Food Network's "The Pioneer Woman" host Ree Drummond. The food writer has built her entire career out of combining her hip urban roots with her current rural ranch life, and in this week's episode, she brings the past and the present together to celebrate the history of her husband's family.
The Drummond family's historic home is a museum these days, and in the episode airing Saturday, Feb. 23, Ree decides to make a special meal for the museum's curator, Beverly. She digs out some recipes from the home's original owner, Addie Drummond, and throws in a few of her own modern dishes to make something that blends the historic Drummonds with the modern ones.
So what's on the menu for Beverly to enjoy? Well, there's an old-fashioned chicken stew served with freshly baked brown bread. To drink, Ree whips up a refreshing grape lemonade, and for dessert, a stunning raspberry cream cake is ready to be enjoyed.
Of course, "The Pioneer Woman" isn't only about the food -- it's just as much about the host's life in rural Oklahoma. With their stomachs filled to bursting, Beverly takes Ree on a tour of the house, showing off its artifacts and treasures and sharing stories about what life would have been like on the ranch back in the olden days.
Of course, "The Pioneer Woman" is just one piece of the host's culinary and lifestyle kingdom. Drummond got her start as a blogger, sharing her experiences with ranch life and all that goes with it, and she's expanded her reach with cookbooks, children's books and, of course, her TV show.
"The Pioneer Woman" woman airs Saturday mornings on Food Network.