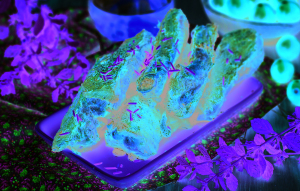 American barbecue
Cooking low and slow outdoors is a timeless technique associated with many cultures worldwide, but American barbecue has elevated it to an art form. (And "low and slow" is key; otherwise, you're just grilling.)
It is, however, one of the few food topics that can get people all fired up, and that's largely due to some major regional differences in terms of ingredients and techniques. People have some strong opinions about it all. But we're all united by our appreciation for the pitmasters who have mastered the technique and are consistently serving up great barbecue, whether it's in their backyard or on the barbecue circuit.
We're also fond of throwing them all together to watch them compete -- how else can we determine the best if we can't agree on one form? Over the past decade, we've seen a spate of barbecue-themed TV series that have hooked viewers in different ways -- from TLC's docu-reality series "BBQ Pitmasters," to the familiar competition format of Food Network shows like "Great American BBQ Showdown."
Netflix has entered the game with its newest offering, "American Barbecue Showdown," which launches this week (Sept. 18). It's an eight-part competition series that pits some of the best backyard smokers and pitmasters against each other in a "fierce but friendly faceoff."
That "fierce but friendly" bit might have you wondering if the competition will have a Bobby Flay level of intensity or the more laidback charm of "Nailed It!" (but without all the humorous fails). It falls somewhere in the middle. In each episode, the contestants' barbecue skills will be put to the test in different challenges ranging from unique meats to traditional techniques.
They're all vying for the title of American Barbecue Champion, but they'll have to impress the judges, and the two regular judges have some impressive credentials. No stranger to titles herself, Melissa Cookston is the owner of Memphis BBQ Company and the "winningest" woman in barbecue -- she's a seven-time world champion and was inducted in the American Royal Barbecue Hall of Fame. Cookston is joined at the judges table by Kevin Bludso, founder of Bludso's BBQ, one of the best barbecue joints in Los Angeles.
"A.P. Bio" actress Lyric Lewis and "Floor Is Lava" host/narrator Rutledge Wood are the hosts of "American Barbecue Showdown." They'll help keep things light and entertaining through all eight episodes, which drop Friday, Sept. 18, on Netflix.