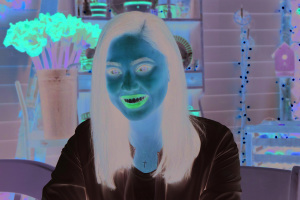 Ayesha Curry hosts "Family Food Fight"
What could be more traditional than the classic family dinner, the whole gang coming together for some family time, conversation and the promise of full bellies? For a lot of families it goes even further than that, with everyone cooking the meal together and passing on culinary traditions from generation to generation.
Family cooking gets competitive in an exciting new series that premieres Thursday, June 20, on ABC. "Family Food Fight" may sound like the sort of food-slinging activity that makes a huge mess, but it's actually a fast-paced cooking competition between families that are eager to show off their own delicious recipes and culinary traditions in the hopes of impressing a pair of judges with incomparable palates.
New York Times bestselling cookbook author Ayesha Curry serves as host of the competition as family-based teams face off against each other. It's high energy and good fun, with rivalries springing up as the families jostle to outcook one another and earn the title of America's No. 1 Food Family. Of course, the $100,000 prize that's up for grabs is an added incentive for the family members to cook like they've never cooked before, but to earn that huge cash prize they have to impress the judges.
The duo who taste every dish and pass judgment on the makers shouldn't need much of an introduction for fans of cooking competitions. Graham Elliot was one of the original judges in Fox's "MasterChef," and is a frequent judge in Bravo's "Top Chef," while Cat Cora was one of the original Iron Chefs in Food Network's competitive series of the same name.
They're both internationally renowned, and both have their own loyal fans. Neither will be pulling any punches here: their job is to pick the family with the best culinary skills that stretch across generations. They certainly have their work cut out for them, with the many delectable dishes put out by the families making it almost impossible to choose the best of the batch. The family fun kicks off Thursday, June 20, on ABC.