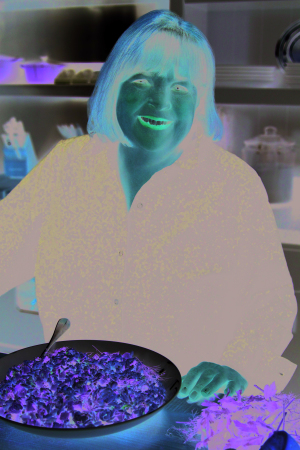 Ina Garten hosts "Barefoot Contessa: Cook Like a Pro"
It doesn't take training at the finest culinary schools in the land or training under a Michelin-starred chef to be able to cook like one of the pros. Ina Garten is living proof that anyone with drive, a love of good food and a willingness to learn can whip up restaurant-quality dishes right at home, and in the third season of "Barefoot Contessa: Cook Like a Pro," premiering Sunday, Oct. 21, on Food Network, she's continuing to share all of the tricks, tips and techniques that she's developed over years of becoming a self-taught chef.
A spinoff of her long-running series "Barefoot Contessa," Garten's "Cook Like a Pro" is pretty much exactly what its title advertises. In each episode, the host shares her wealth of culinary knowledge, with recipes that are designed to help viewers following along cook with confidence, whether they're total amateurs or more experienced home cooks.
In this week's premiere, Garten mixes things up by combining humble dishes with fancy ingredients. She whips up a not-so-fancy potato and celery root puree, but she takes it over the top and transforms the dish into something that wouldn't be out of place in a high-end restaurant by mixing in decadent truffle butter and serving it with perfectly seared scallops.
This season will also feature a special prime-time Thanksgiving episode in a few weeks, on Saturday, Nov. 17, with celebrity food writer Nigella Lawson and actress Jennifer Garner ("Love, Simon," 2018) stopping by Garten's East Hampton home to help make side dishes for the holiday.
"Why is it worth learning to cook the ways pros do? Because when you can really cook with confidence, you will find cooking and entertaining so much less stressful," Garten said in a statement. And she couldn't be more right. Obviously, watching "Cook Like a Pro" won't turn anyone into a Gordon Ramsay-level chef, but learning to do things the way chefs do them -- and why -- is a huge step towards putting out restaurant-worthy dishes.
The third season of "Barefoot Contessa: Cook Like a Pro" premieres Sunday, Oct. 21, on Food Network.