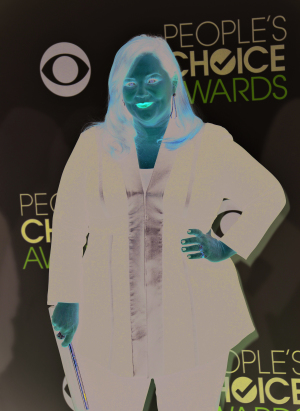 Melissa McCarthy stars in "Cocktails and Tall Tales with Ina Garten and Melissa McCarthy"
Remember Ina Garten's Quarantini? Around this time last year, the Barefoot Contessa lit up social media with her Instagram cocktail tutorial. Her lighthearted "it's always cocktail hour in a crisis" attitude, plus the sight of her sipping a massive Cosmo so early in the morning, helped lighten the mood (if only briefly) as we all tried to cope with stay-at-home restrictions.
That viral moment has inspired a new special that will air exclusively on discovery . Premiering Friday, March 26, "Cocktails and Tall Tales with Ina Garten and Melissa McCarthy" will deliver exactly what it promises: drinks and a conversation between two stars.
It seems the Daytime Emmy-winning host and the Primetime Emmy-winning actress (McCarthy won for her role in "Mike & Molly") are longtime fans of one another — according to Discovery, anyway. "We have all been stuck at home looking for new ways to make it through each day safely, and when the opportunity to meet and maybe have a drink with Melissa was presented, I immediately cleared my schedule," Garten said. "Melissa is a brilliant comedic talent who I have long admired, and I think she and her husband, Ben, would make an excellent double-date couple for Jeffrey and myself."
This is a 2021-style meet-up, meaning the two famously quick-witted stars won't actually be meeting in person. Like the rest of us, Garten and McCarthy are meeting on Zoom. With this special, they're letting you in on the conversation and they'll likely let their husbands join in on the fun, too.
"The fact that Ben and I are having a double date via Zoom, with our soon-to-be new best friends Ina and Jeffrey Garten seems like a wonderful fever dream," McCarthy said in the official announcement. "I mean, two of our daughter's first words were 'Ina' and 'ganache' … Seriously."
Garten's fans are already well acquainted with Jeffrey — she even devoted an entire cookbook to him (2016's "Cooking for Jeffrey"). But while viewers may not be as well acquainted with McCarthy's husband, Ben Falcone, you might recognize the actor from their shared scene in the 2011 film "Bridesmaids" (he was the one seated next to her on the plane). Most recently, the two were spotted filming a scene together for the upcoming film "Thor: Love and Thunder."
Considering these famous people are known for their wit, "Cocktails and Tall Tales with Ina Garten and Melissa McCarthy" should be a good watch if you need to lighten things up or if you're curious to see how celebrities handle a Zoom happy hour. The discovery special premieres on Friday, March 26.