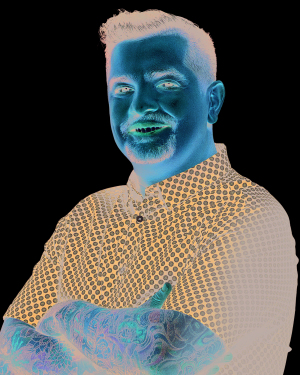 "MasterChef" judge Aarón Sánchez
There's no shortage of cooking competitions on television, but there aren't any others that are quite like "MasterChef." It's been a summertime staple on Fox for eight years now, and all the Mystery Boxes, Pressure Tests and wow-worthy dishes return for a ninth season on Wednesday, May 30.
This season finds another change in the judges lineup, albeit one that's bringing back a familiar face. Chef Christina Tosi took over as the competition's third judge in season 6, following the departure of restaurateur Joe Bastianich, and after three seasons of witnessing both inspired culinary genius and spectacular kitchen disasters, she's bowed out herself.
Tosi's replacement is none other than Bastianich himself, returning to the job that made him famous. He joins returning judge chef Aarón Sánchez, who first joined as a permanent judge last season, and chef Gordon Ramsay, who's been the series' face-man since the very beginning.
"MasterChef" is an amateur cooking competition like no other. Every year, thousands of talented home cooks try out for the chance to impress Ramsay and the other judges, but only the best cooks (and the best for TV -- this is reality television, after all) get invited to actually compete. Unlike in, say, "Hell's Kitchen," another series with Ramsay at the helm, in "MasterChef," the notoriously foul-mouthed culinary icon is far more toned down and quite a bit more helpful.
It makes sense; the challenges here are grueling, and the competitors aren't culinary professionals by any stretch of the imagination. They're everyday people with a zest for cooking and dreams of turning that passion into a career. Ramsay and the other judges definitely ride them hard and expect superb, restaurant-quality dishes, but at the end of the day, it isn't surprising when the contestants struggle to run a restaurant kitchen for a busy dinner service -- after all, none of them have ever done this sort of thing before.
But that right there is a big part of what makes "MasterChef" so special: it's just ordinary people with extraordinary cooking skills being given their first taste of life in the culinary world. Joe Bastianich joins Aarón Sánchez and Gordon Ramsay for a new season on Wednesday, May 30, on Fox.