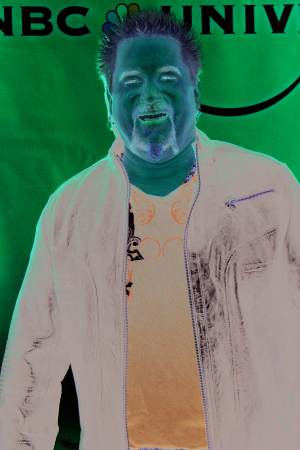 Guy Fieri is behind "Restaurant Hustle 2020: All On the Line"
Once the clock strikes midnight on New Year's Eve, we'll look back on 2020 as the year when COVID-19 abruptly changed the way many of us work, live and/or play.
The psychological toll is incalculable and the economic fallout has hit a lot of sectors hard, especially the restaurant industry. And that's the subject of a new documentary special premiering this Sunday, Dec. 27, on Food Network.
From director/executive producers Guy Fieri and Frank Matson, "Restaurant Hustle 2020: All On the Line" is described as a "real, honest and raw look" at the pandemic's impact on chefs, restaurants and the entire industry.
As dine-in services were shuttered and strict new health protocols were implemented, some eateries were able to successfully pivot to a new business model and implement a takeout and/or delivery service. But in an industry where the average profit margin is estimated to be a mere 3%, nearly 1 in 6 restaurants have closed due to the pandemic and as many as 3 million food service jobs have been lost, according to the National Restaurant Association.
This is the harsh reality that celebrity chefs Maneet Chauhan, Antonia Lofaso, Christian Petroni and Marcus Samuelsson faced when they each picked up a camera and enlisted the help of friends and family to document their challenges. The resulting footage is an emotional roller coaster as these four chefs struggle to save their businesses while also supporting their communities. It's an honest snapshot of an industry in crisis.
"I've traveled coast to coast visiting thousands of restaurants across the country on 'Diners, Drive-Ins and Dives,' and after all the time on the road, it's clear that restaurants are the heart and soul of their communities," Fieri stated in the news release. "When the COVID-19 pandemic hit, the impact on the restaurant industry was immediate. 'Restaurant Hustle 2020: All On The Line' provides a real and intimate first-hand look into the lives of four top restaurateurs navigating through it all."
And while several restaurants suffer from the economic fallout of health and safety protocols, more people have ended up turning to television to get their daily dose of specialty foods, many even learning a new skill along the way.
"During the quarantine, viewers relied on Food Network chefs for help as they struggled in the kitchen to feed their families," Courtney White, president of Food Network, said. "But on the other side, many chefs themselves were struggling to keep their restaurants afloat after governmental shutdowns. When Guy shared his vision, how this moment in time would likely impact the restaurant industry for years and years to come and how he wanted to bring this critical food story to viewers as a documentary, we immediately knew that it was a project Food Network needed to support."
Airing Sunday, Dec. 27, "Restaurant Hustle 2020: All On the Line" may be one of the least festive end-of-year specials to air on Food Network, but it's certainly a timely one that's worth a viewing as we look ahead to 2021 and, hopefully, beyond the coronavirus.