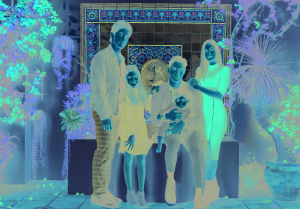 Brandon Larracuente, Elle Paris Legaspi, Niko Guardado and Emily Tosta star in "Party of Five"
New year, new decade, new you, right? To some, now is the perfect time to better or reinvent themselves, but for many, anything new is also scary. We often fear the unknown and are hesitant to try something that's out of our comfort zone. We tend to stick with what works and what we know. All of this is especially true in Hollywood. With giant sums of money on the line, taking chances is a risky proposition nowadays.
When it comes to the entertainment that we consume, we are living in a past-obsessed nostalgia culture, and contrary to popular belief, this is not a new phenomenon. What is different, though, is that we are no longer seeing a healthy mix of new, fresh ideas to go along with all the sequels and remakes. Yes, there are still some great original creations out there, such as "This Is Us" and "The Good Place," but they are fewer and farther between these days. Remakes, reboots and sequels are not necessarily all bad, though, and can often act as launching pads for something interesting, a true reflection of our time. On Wednesday, Jan. 8, a new version of the beloved series "Party of Five" premieres on Freeform, and this new series has something to say.
Like the groundbreaking original series, the rebooted "Party of Five" follows five siblings who must reckon with the sudden loss of their parents. Back in the '90s, the Salinger children were left alone to fend for themselves after their parents were killed in a car accident by a drunk driver. In Freeform's updated version, the Acosta quintet are left alone after their parents are deported back to Mexico.
After saying one last goodbye to their parents at an immigration detention center and promising to keep in touch with them via Skype, the Acosta children must navigate daily life and make it on their own until they find a way to get their parents back into the country.
Forced to grow up quickly and look at the world differently, the Acosta children are an interesting bunch. Emilio (Brandon Larracuente, "13 Reasons Why") is the eldest of the children and an aspiring musician; Beto (Niko Guardado, "The Goldbergs") is the second-oldest sibling; Lucia (Emily Tosta,"Mayans M.C.") is a straight-A student; Valentina (Elle Paris Legaspi, "Vida") is the most resourceful; and their one-year-old baby brother, Rafael, is adorable but is also a real challenge for his siblings.
In order to survive, the family must work as a unit, all while questioning the state of their country and immigration policies and trying to comprehend the loss of their parents, Javier (Bruno Bichir, "Sicario: Day of the Soldado," 2018) and Gloria (Fernanda Urrejola, "Narcos: Mexico"). They face much adversity and many of the obstacles that families in their position routinely encounter.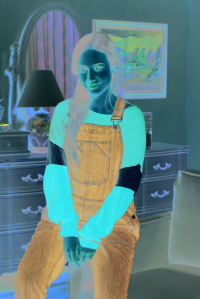 Emily Tosta as seen in "Party of Five"
After screening the pilot at the Tribeca TV Festival back in September, the executive producer, writer and creator of the original series, Amy Lippman ("Masters of Sex"), discussed the genesis of the reboot and why now is the right time for the '90s teen drama to make a comeback.
"Three years ago, we began to read stories about immigrant families that were going to be separated. It seemed as if the story that we told about kids living on their own in the wake of their parents' sudden absence was a story that was playing out in newspapers everywhere. It's very timely and there's an urgency to it," Lippman said.
This statement echoes an earlier statement made by Lippman and her creative partner, Christopher Keyser ("The Last Tycoon"), about children trying to parent each other following circumstances beyond their control. Situations like the ones featured in both versions of "Party of Five" are not uncommon, and in the end, families will always persist, no matter how great the obstacles.
When the original series debuted on Fox in 1994, it didn't make much of a splash. While it was well liked by critics, it failed to find an audience right away. However, its fortune soon changed -- after winning a Golden Globe for best drama series in its second season, its ratings improved and it became appointment television. The series helped launch the careers of Lacey Chabert ("Christmas in Rome," 2019), Neve Campbell ("House of Cards"), Matthew Fox ("Lost"), Scott Wolf ("The Night Shift") and Jennifer Love Hewitt ("9-1-1"), and explored many heavy themes, such as substance and domestic abuse, cancer and other hot-button issues. The reimagined "Party of Five" looks to follow in its predecessor's footsteps.
Of all the '90s properties to make a comeback, "Party of Five" seems like an unlikely candidate to be brought back to life, but its simplicity makes it timeless and incredibly malleable. The idea of being left alone and having to fend for yourself is a scary prospect, and one that many experience. On Wednesday, Jan. 8, follow the trials and tribulations of the five Acosta children as they band together to overcome life's hardships in the tearjerker premiere of the updated "Party of Five" on Freeform.