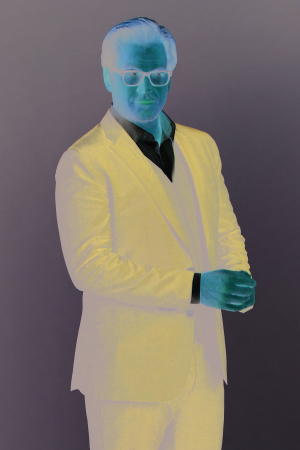 Michael Weatherly stars in "Bull"
Some TV dramas rely on pulse-racing action and big-budget special effects, while others draw audiences in with clever writing and charismatic performances. Viewers looking for such smart TV may want to check out CBS's latest Monday night hit.
Psychologist and trial science expert Jason Bull (Michael Weatherly, "NCIS") helps clients win cases in the drama "Bull," airing Monday, Dec. 10, on CBS. He employs a team of experts as he uses high-tech data analysis, as well as his intuition and knowledge of the human psyche, to figure out what makes people tick in the hopes of tipping the scales of justice.
Now in its third season, the show was created by screenwriter Paul Attanasio ("Quiz Show," 1994) and psychologist Phil McGraw ("Dr. Phil"), and was inspired by McGraw's early career as a trial consultant. The show premiered on Tuesday, Sept. 20, 2016, to more than 15 million viewers, which was a huge audience for a freshman series.
Much of the show's success has been attributed to Weatherly's solid performance as Bull, who heads up the Trial Analysis Corporation (TAC), a top trial consulting business. Although "Bull" is billed as being "inspired by" the life of television personality and author McGraw, Weatherly recently clarified that the program isn't biographical. In a November interview about the show's third season with ET Canada, the actor talked about McGraw's ongoing involvement with the production.
"[What] Phil McGraw helps with a lot is the trial science and the analysis of how to best move forward in a jury trial," he explained. "How do you prep your witnesses, how do you select or deselect a jury ... that process is fascinating, and it is a component of the show, but we're not following the life of Phil McGraw."
Weatherly seems well suited to take on the role of the fictional Bull, who holds three PhDs in psychology, as well as a pilot's license. Having failed the bar exam himself, Bull isn't generally fond of lawyers, but seems to have found his niche in trial consultation. Before Weatherly snagged the starring role in this drama, he was well known to TV fans as Anthony DiNozzo in "NCIS," a role he played from that show's premiere in 2003 until his departure in 2016. He's also known for his work in the TV soap opera "Loving" and the prime-time series "Dark Angel," the latter of which earned him two Saturn Award nods and a Teen Choice Award nomination.
Weatherly now brings his on-screen charisma to his leading role. Sometimes brash, sometimes charming, Bull uses a variety of techniques as he tries to predict how jurors, defendants, witnesses and others might behave during a trial. His services include case investigation, assembling mock juries and conducting mock trials with the help of his talented team of experts.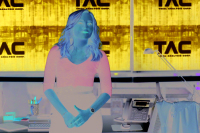 Geneva Carr in a scene from "Bull"
Bull's clever former brother-in-law, lawyer Benny Colón (Freddy Rodriguez, "Six Feet Under"), serves as the team's official legal counsel during mock trials and provides invaluable legal guidance as they prepare for cases. Bull also relies on Marissa Morgan (Geneva Carr, "Law & Order: Criminal Intent"), a neurolinguistics expert who used to work for the Department of Homeland Security. She provides him with real-time analysis of how jurors may react to the team's tactics. One-time NYPD detective Danny James (Jaime Lee Kirchner, "Mercy") serves as the group's lead investigator. Bull even employs a stylist to help clients prepare to make good impressions at trial. Former University of Georgia all-American lineman Chunk Palmer (Christopher Jackson, "Oz") ensures TAC clients dress for success.
New to the regular cast this season is Mackenzie Meehan ("The Wolf of Wall Street," 2013) as Taylor Rentzel, Morgan's old colleague from her days at Homeland Security. A working mom, Rentzel was hired as the team's coding and computer hacking expert following the death of Cable McCrory (Annabelle Attanasio, "The Knick"), who perished in a tragic bridge collapse in the season 3 opener. The character was killed off because Attanasio wanted to take advantage of another professional opportunity that would conflict with "Bull's" production schedule.
The loss of Cable has left some fans shaken, but time marches on for the CBS drama -- this time in a new time-slot. After two years on Tuesday evenings, the show made the jump to Mondays this season, and the ratings have taken a bit of a dip. Season 1 averaged more than 15 million viewers and season 2 drew just a little over 14 million. Unfortunately, season 3's new night hasn't been as kind to the show, which has been pulling in a little more than six million viewers on average against such competition as ABC's "The Good Doctor" and NBC's "Manifest."
It may be that viewers are still adjusting to the new night for the smart drama, which offers a new perspective on the ethics of the legal system. Fans who may have lost track of Bull and his colleagues will want to tune in as they use psychology and technology to tackle another case in a new episode of "Bull," airing Monday, Dec. 10, on CBS.