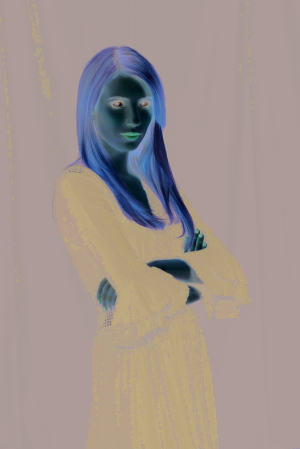 Emma Roberts stars in "American Horror Story: 1984"
I love "American Horror Story." I've watched every episode of every season, and I am really, genuinely excited about the show's upcoming ninth season, which is set to premiere on Wednesday, Sept. 18, on FX.
If you've never seen "American Horror Story" (or "AHS"), nine seasons probably seems like a whole lot of show to catch up on, but I have good news: each season of "AHS" stands alone, so you don't need to catch up at all. Like those that came before it, this new installment has a self-contained storyline, with new characters and completely different settings. Only small aspects of the overall series link each season together as part of one big, absolutely insane universe. While they're all absolutely worth your time, you don't have to catch up to dive into the new one.
So far, the show's fictional timeline spans from the beginning of the 14th century to the post-modern nuclear apocalypse; Season 9 falls within those dates, but focuses on one very specific year: 1984. This season's cast will be decked out in neon spandex workout gear, perms and men's crop tops as the series whisks us back in time to deliver some serious 1980s horror movie vibes.
Thankfully, a brand new story doesn't always mean a brand new cast. Series regular Emma Roberts ("Scream Queens") made her "AHS" debut in "Coven," the third season and the one with the strongest ties to all the other installments. She returned for Season 4's "Freak Show" (hands down my favorite) and, after a break, came back for seasons 7 and 8. Leslie Grossman ("The Good Place") had a small role in "Cult" (Season 7) and quickly became the character we love to hate with her more prominent role in last year's "Apocalypse." Roberts and Grossman are both back for Season 9 along with Billie Lourd ("Star Wars: The Last Jedi" 2017) and Cody Fern ("House of Cards").
Show creator Ryan Murphy, who you may know as the creator of "Glee," "Nip/Tuck" and "Scream Queens," is infamously secretive about "American Horror Story" information prior to each season premiere. The first trailer was released just a few weeks ago, and it confirmed many fan theories that "AHS: 1984" would involve a classic 1980s slasher movie plot.
Everyone who has seen "Scream Queens" knows the slasher flick is something both Murphy and Roberts do exceptionally well -- they add just the right amount blood, horror and, most importantly, camp. As of press time, we still don't know the full cast for the new season, but we do know it takes place at a campground called Camp Redwood and features a villain named Mr. Jingles.
Let's not forget this is "AHS" we're talking about, so the season is likely to take a lot of unexpected turns. Many fans, myself included, think this season might involve some Orwellian twists and turns that could link it with the draconian rules we saw in last season's in "Apocalypse."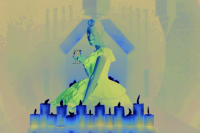 Leslie Grossman, seen here in "American Horror Story: Apocalypse"
I won't go on without addressing the elephant in the room: Sarah Paulson ("Glass," 2019) will not have a starring role in "1984," but she has said that she will make appearances this season -- she wouldn't want to ruin her perfect record. Paulson is the only cast member to appear in all nine seasons of the show.
The only star who comes close to tying that record is Evan Peters ("Dark Phoenix," 2019), but after appearing in eight straight seasons, Peters decided to sit this one out. Peters' role in Season 5's "Hotel" -- the deranged, serial-killing 1930s thespian and resident hotel ghost, Mr. March -- was one of favorite performances of the entire series, and it'll be strange not to see him on screen this year. But hopefully Peters will be back in subsequent seasons, and in the meantime, "1984" has a lot going for it, even without him.
I cannot recommend "American Horror Story" enough. While being an incredible horror series with genuinely terrifying characters (Kathy Bates' portrayals of Madame Delphine LaLaurie in "Coven" and the Butcher in "Roanoke" will give you chills for weeks), it is also absolutely hilarious. The show doesn't take itself too seriously, but the characters never seem to get the memo.
If you like horror, camp, comedy, twists, turns and prefer to remain perched on the edge of your seat, "American Horror Story" is for you. Tune in to FX on Wednesday, Sept. 18, for the premiere of "American Horror Story: 1984." Whether you're a longtime viewer or tuning in for the first time, you won't be disappointed.