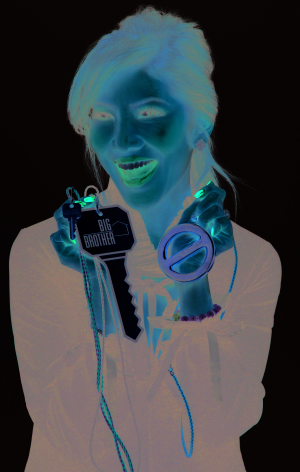 "Big Brother" host Julie Chen
Voyeuristic viewing: There's good news for all the TV watchers with a voyeuristic bent out there: "Big Brother" is back for another season, with another group of contestants lined up and ready to enter the Big Brother house.
The 20th season of the summer reality TV staple premieres Wednesday, June 27, on CBS, with Julie Chen ("The Talk") back as host in a role that she's defined since the very first season back in 2000. As in seasons past, three episodes will air every week, on Wednesdays, Thursdays and Sundays.
In each season of "Big Brother," a number of contestants -- called "houseguests" -- are put in a home together where they live under constant surveillance. While inside, all communication with the outside world is totally cut off, and every week the houseguests must evict one of their fellows from the house -- and from the competition for the prize money.
Of course, there are also weekly competitions that can make or break a houseguest's chances. The winner of the Head of Household contest gets to nominate the two houseguests who are up for elimination that week, while food and luxury competitions can make a contestant's time in the house a little more comfortable -- or a lot more miserable.
For "Big Brother's" most hardcore fans, the fun doesn't stop just because an episode isn't currently on TV. The "Big Brother" house is decked out with dozens of cameras, and subscribers can tune in to their feeds any time at the show's official website, where they can watch the houseguests eating, sleeping and doing all of the not-so-exciting things that everyone does daily. (Don't worry. The cameras don't cover EVERY inch of the house!)
Although the current focus is obviously on the new season, there is more good news about the series. This past winter saw the first ever celebrity edition of the series, and the off-season offering proved to be a big enough hit that a second celebrity-focused season has been ordered. There's no word on when that will see the light of day, but even after 18 years, "Big Brother" is still going strong. The new season premieres Wednesday, June 27, on CBS.
Good 'Hair' day: NBC has selected its next musical -- again. The peacock network has found a surprising hit in its productions and live airings of legendary musicals, including the recent "Jesus Christ Superstar Live in Concert" starring John Legend, and it's announced that preliminary production has begun on a live interpretation of "Hair," tentatively scheduled for a spring 2019 premiere.
"Hair" first made waves on Broadway in 1968 following an off-Broadway debut the previous year, and it almost immediately attracted controversy for a scene that includes nudity, as well as its allusions to homosexuality and drug use. Despite that, the musical about a hippie struggling with a life-changing decision survived the controversy and has gone on to stand the test of time.
The "Hair" announcement comes just a few months after production on a live interpretation of "Bye Bye Birdie" was delayed for a second time. That musical was originally intended to be 2017's holiday event, but due to producer and star Jennifer Lopez's ("World of Dance") busy schedule, it was postponed until 2018, but now even that later date has been pushed back until 2019 at the earliest.
It's still too early for any names to be attached to "Hair," but the pedigree of NBC's live productions has consistently attracted top talent. In addition to Lopez and Legend, Carrie Underwood ("The Sound of Music Live!"), Jennifer Hudson ("Hairspray Live!") and Christopher Walken ("Peter Pan Live!") have also starred in NBC's musicals.
Stay tuned for more news about casting and dates for NBC's live production of "Hair" as the planned spring 2019 premiere date approaches.
Basket case: FX isn't clowning around when it comes to one of its most celebrated comedies. "Baskets," the series created by and starring Zach Galifianakis ("The Hangover," 2009) in dual roles, has been renewed for a fourth season.
Also starring Martha Kelly ("Spider-Man: Homecoming," 2017) and Louie Anderson ("Life with Louie"), the latter of whom won an Emmy for his performance in the series, "Baskets" is the story of professional clown Chip Baskets (Galifianakis), who flunked out of a prestigious French clowning school and is forced to work as a rodeo clown in his hometown in California. Galifianakis also plays Chip's twin brother, Dale, while Anderson plays their mother, Christine.
Make no mistake -- "Baskets" is rarely a laugh-out-loud kind of comedy, but it's one that makes its audiences chuckle, cringe and groan in equal measure. There really isn't much else like it on TV, giving it a unique position in the comedy landscape.
The third season of "Baskets" finished in March, with no premiere date yet announced for the fourth. With all three previous seasons having premiered in January, it's a safe bet that that's when the clowning around will continue on FX.