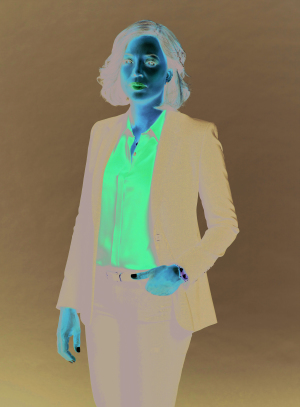 Aisha Tyler as seen in "Criminal Minds"
TV fans are a loyal bunch, so when a television show undergoes cast changes, it's often the beginning of the end. However, one prime-time drama has been bucking that trend for almost 14 seasons, and -- despite plenty of casting shake-ups-- it's still going strong.
Dangerous criminals are no match for an elite squad of FBI profilers in a new episode of "Criminal Minds," airing Wednesday, Dec. 26, on CBS. Led by experienced profiler-turned-author David Rossi (Joe Mantegna, "The Godfather III," 1990), members of the Behavioral Analysis Unit (BAU) attempt to anticipate the actions of twisted individuals in the hopes of stopping them before they strike again in this hit broadcast drama.
Mantegna currently headlines the series, but he only joined the cast in season 3 after the departure of the show's original lead, Mandy Patinkin ("The Princess Bride," 1987) as unit chief Jason Gideon. That's just one of many cast changes that have occurred over the course of the show's 14 seasons, but "Criminal Minds" is still going strong, thanks to its gripping premise and solid storylines. In the show, BAU agents track down serial killers, cult leaders, kidnapers, rapists and other criminals, seeking justice for victims and striving to protect the innocent.
In addition to Mantegna, the drama's current cast includes Special Agent Dr. Spencer Reid, played by Matthew Gray Gubler ("500 Days of Summer," 2009), who is the only actor who has been a part of the main cast every season since the show debuted in 2005. Gubler's Reid is a misunderstood genius who struggles socially despite, or perhaps because of, his extremely high IQ.
Canadian actress A.J. Cook ("The Virgin Suicides," 1999) stars as Jennifer "J.J." Jareau, the unit's former liaison who is now a profiler. She's been a part of every season except season 6, when she appeared only in a recurring capacity. Her role had reportedly been cut due to budget concerns, but a fan campaign led to her being reinstated as a series regular in season 7.
Fellow "Criminal Minds" star Kirsten Vangsness ("Kill Me Deadly," 2015) has also been a series regular for all but one season. Her role as computer whiz Penelope Garcia was smaller in the first season of the show, but she's become an integral part of the team, often providing the comic relief.
Paget Brewster ("Grandfathered") appears as Special Agent Emily Prentiss, a former head of Interpol who is the daughter of high-powered diplomats. She was a main cast member from season 2 to 7, appeared as a guest star in seasons 9 and 11, and rejoined the main cast in season 12.
One of the cast's more recent additions is Aisha Tyler ("Whose Line Is It Anyway?") as forensic psychologist Dr. Tara Lewis. She joined the "Criminal Minds" fray as a guest star in season 11, and producers liked her so much that she appeared in 18 episodes instead of the six they'd originally planned. Not surprisingly, Tyler was promoted to series regular in season 12. Lewis specializes in studying and interviewing serial killers.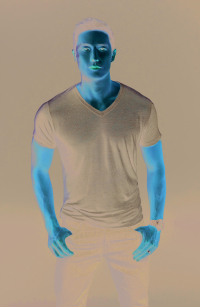 Daniel Henney stars in "Criminal Minds"
Daniel Henney ("Shanghai Calling," 2012) was promoted to series regular in season 13, having guest-starred as Special Agent Matt Simmons in seasons 10 and 12. A former member of the International Response Team, Simmons has a wife and four kids. The character also appeared in the short-lived 2016-17 spinoff "Criminal Minds: Beyond Borders," which was canceled after just two seasons.
Former "CSI: Miami" star Adam Rodriguez also joined the "Criminal Minds" cast in season 12 as Luke Alvez, a former army ranger who was recruited from the FBI's Fugitive Task Force.
New this season is Stephen Bishop ("Imposters") in a recurring role as Andrew Mendoza, a supervisory special agent who serves as a love interest for Prentiss.
Memorable previous cast members include Thomas Gibson ("Dharma & Greg") as Special Supervisory Agent Aaron Hotchner, who left the show after just two episodes of season 12 following an on-set controversy allegedly due to creative differences. Shemar Moore ("S.W.A.T.") was part of the regular cast for 11 seasons and appeared in a guest-starring capacity as Supervisory Agent Derek Morgan in seasons 12 and 13.
Even the loss of such fan favorites hasn't shaken "Criminal Minds" from its spot as one of prime time's most heralded dramas. The show has been nominated for several prestigious awards, including Emmys, Image Awards and People's Choice Awards over the years, winning the 2017 People's Choice Award for Favorite TV Crime Drama.
There's no question the drama has staying power -- it kicked off the new season with its milestone 300th episode and has plenty of interesting things to keep viewers engaged in the 15-episode season. In June, it was announced that several of the show's stars will step behind the cameras to direct episodes this season. Mantegna, Tyler, Gubler and Rodriguez will all take a turn in the director chair, and Cook will make her directorial debut with one of this season's episodes. What's more, Vangsness will team up with showrunner Erica Messer ("Alias") to write the season finale. It will be the fifth episode they've written together.
Find out what's in store next for the BAU team in a new episode of "Criminal Minds," airing Wednesday, Dec. 26, on CBS.