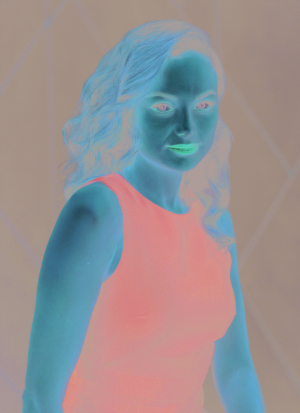 Christina Ochoa stars in "A Million Little Things"
Friendship means many different things to different people. As the saying goes, friendship isn't just one thing, it's a million little things. That message is at the heart of a new ABC drama about friends who come together in the wake of tragedy.
After Jon Dixon (Ron Livingston, "Band of Brothers") dies by suicide, his tight-knit group of friends is rocked to its core in the premiere of "A Million Little Things," airing Wednesday, Sept. 26, on ABC. As they grapple with the devastating news, they are forced to face the truth about their own lives.
The heartbreaking premise hits close to home for show creator D.J. Nash ("'Til Death"), who talked about his personal experience with a friend who died by suicide in an official promo video for the new drama.
"At his funeral, I promised myself I'd live differently," Nash said. "I think that's what you do when someone you love goes too soon. You use their death as a way to remind yourself to keep living."
Given the rise in suicide awareness following the recent high-profile deaths of celebrity chef Anthony Bourdain ("Anthony Bourdain: Parts Unknown") and iconic fashion designer Kate Spade, "A Million Little Things" has the potential to get people talking about an often taboo subject.
The ensemble cast offers TV viewers a look at how people from different walks of life deal with the tragedy. The friends lean on each other for support and figure out how to move on without Jon, a successful businessman who seemed to have everything going for him. His assistant, Ashley (Christina Ochoa, "Valor"), however, could be the only one who really knows what prompted Jon's suicide.
Jon left behind beloved friends he met a decade before when they were trapped in an elevator together. Despite their unconventional meeting and diverse backgrounds, the group remained close throughout the years. They celebrated marriages and the births of their children together, and relied on each other during tough times, such as a cancer scare and a battle with addiction. Viewers may be surprised to learn that it wasn't Jon who faced either crisis, but his friends.
In the premiere, Eddie (David Giuntoli, "Grimm") speaks of getting sober as he eulogizes his dear friend Jon. A music teacher and stay-at-home dad, Eddie has been having marital problems. His wife, Katherine (Grace Park, "Hawaii Five-0"), was once lively and fun, but she's become completely focused on juggling motherhood with her demanding law career.
Rome (Romany Malco, "Weeds") has found success as a director of commercials, but he longs to do something more meaningful with his life than making sure pizza looks good on camera. He's married to Regina (Christina Moses, "The Originals"), a talented chef who dreams of one day opening her own restaurant. While their relationship appears to be solid, their world is marked by Rome's depression.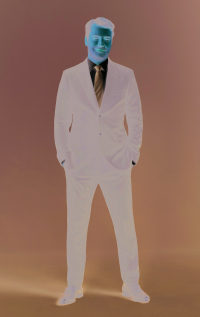 Ron Livingston as seen in "A Million Little Things"
Jon's wife, Delilah (Stéphanie Szostak, "The Devil Wears Prada," 2006), must come to grips with his death for the sake of their two children, Danny (Chance Hurstfield, "Ghost Wars," 2017) and Sophie (Lizzy Greene, "Nicky, Ricky, Dicky and Dawn"). She stoically tries to hold things together as everyone struggles to understand why Jon is gone.
Gary (James Roday, "Psych"), the group's comic relief, has been facing the possibility that his cancer has returned. Known for his deflective humor, he has a reputation for keeping his emotions in check.
In contrast with Gary, Maggie (Allison Miller, "Kings") is a therapist who's amazingly comfortable in her own skin. Interestingly, Miller was recently seen in the Netflix teen drama "13 Reasons Why," which was highly criticized for how it dealt with suicide. Many mental health associations and organizations, as well as a number of high-profile professionals, have argued that the program romanticized suicide and self-harm, especially for the impressionable teenage demographic targeted by the show.
However, during the 2018 Television Critics Association Summer Press Tour, Nash explained that "A Million Little Things" is a "cautionary tale" about such tragedies. The network has plans to air a public service announcement featuring three of the show's cast members, as well as Linkin Park's Mike Shinoda and Chester Bennington's widow, Talinda Ann Bentley, at the end of the pilot episode. (Shinoda's bandmate Bennington died by suicide in July 2017.)
While Jon's life is explored in flashbacks, "A Million Little Things" primarily explores the aftermath of suicide. His friends, many of whom are feeling stuck in their own lives, feel compelled to take a hard look at where they are and what they're doing.
Nash has compared the program to the 1983 film "The Big Chill," and others have compared it to the classic TV drama "thirtysomething." Still others have drawn comparisons between the show and NBC's current critical hit "This Is Us." TV fans looking for a new tearjerker need not look any further. Don't miss the premiere of "A Million Little Things," airing Wednesday, Sept. 26, on ABC.