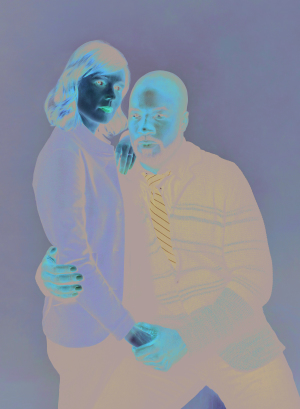 Katja Herbers and Mike Colter co-star in "Evil"
CBS, the home of "NCIS" and "CSI," is an old hand at procedurals, and the network has given spiritual series a try as well -- Season 2 of "God Friended Me" premiered in September after a successful freshman year. Now, CBS is combining the two genres, but if you think "Evil" is just another monster-of-the-week series with cheap scares and campy writing, you're in for a surprise. A chilling one.
I admit that I was skeptical. Sure, the teaser trailers seemed promising, and the three impressive leads -- Katja Herbers ("Divorce") as Dr. Kristen Bouchard, Mike Colter ("Luke Cage") as David Acosta and Aasif Mandvi ("The Daily Show") as Ben Shakir -- guaranteed at least a test-watch from me. With a name as cut and dry as "Evil," I was ready to put my feet up and enjoy the familiar groove of investigate murder, discover monster, defeat monster. Four episodes and a renewal announcement later, I'm delighted to report that "Evil" is much more than I assumed and deserves all the praise it's been receiving. You can watch it Thursday, Nov. 21.
If I could sum it up in one sentence, I would call the series an "X-Files"-adjacent hot pot of religious haunting, a philosophical contemplation on technology and the value of a soul, plus a demon named Harold and a pop song about bees. Nothing like it has ever aired on CBS, especially in its current time-slot. It seemed like a surprisingly sharp turn for CBS, and an uncharacteristic risk -- that is, until I found out who created this undeniably fun, Franken-genre show.
Michelle and Robert King are the team behind "The Good Wife," the show often credited with bringing prestige and acclaim back to CBS in the form of massive critical acclaim and many award nominations. With a track record this strong, the Kings had the network's trust and were quickly handed the authority to get as weird as they wanted with whatever they wanted their next project to be.
"We always wanted to do something where science was weirdest and religion was weird, too, and there might be a disagreement. You wouldn't know where the scares were, in the science or the religion," Robert King said at the New York Comic Con panel for "Evil." It's this focus on uncertainty that makes "Evil" so special. The razor-sharp dialogue and tight storyline the Kings are known for are also present in this new project, but it's clear that they weren't interested in the perfectly digestible, classic procedural tones they've been perfecting for years.
"Evil" certainly delivers the entertainment value that an investigative premise offers, and the format will seem familiar at first. An unlikely team of experts, made up of a forensic psychologist (Herbers), a prospective priest (Colter) and a tech whiz (Mandvi) organize weekly religion-based investigations to determine the validity of the countless paranormal complaints that are received by the Church. Cases so far have included a seemingly possessed serial killer, a teenager miraculously returning from the dead, diabolical worshippers and a homicidal child. It really is thrilling television.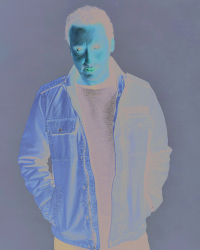 Aasif Mandvi stars in "Evil"
But these are just mechanisms that help the Kings reach their ultimate goal, which they explained at the Television Critics Association summer press tour: "We want to avoid an exorcism-of-the-week. The second episode is about miracles. ... It's about those question marks in life where you don't know what happened."
Tackling the gray area that divides, or bridges, the known and the unknown -- it's an enormous expectation for a show to live up to. But it does live up to it, in part because it doesn't feel repetitive or preachy. While the series delves into the paranormal frequently, it also focuses on everyday struggles and real evils that exist in our world. For instance, in the premiere episode, Colter's character, Acosta, sits in a bar as he watches distressing news images from all over the world on a television screen. He muses to himself that "evil is more connected now, thanks to the internet and social media." The characters also rely heavily on tech such as YouTube videos, nanny cams and surveillance footage to make sense of their investigative and moral questions.
The Kings are so committed to making oxymorons an acceptable part of the prime-time experience that these moments exist even in the cinematographic composition of the show. Like the shot (clearly inspired by 1973's "The Exorcist") of a psychiatrist arriving at the home of a woman consumed by the devil but believed to be insane. "We liked the comedy of depicting the opposite of a priest arriving at the home of a possessed woman," Robert King told Entertainment Weekly. "Instead, it's a psychiatrist arriving at the home of a possessed woman."
"Evil" is what happens when your weekly procedural drama is truly reimagined, and when the end goal is not a perfectly predictable story arc of each case. "Evil" highlights the value of both the light and the dark, the drama and comedy, the horror and hope that exist when we allow ourselves to exist somewhere in the middle. "Evil" airs Thursday, Nov. 21, on CBS.