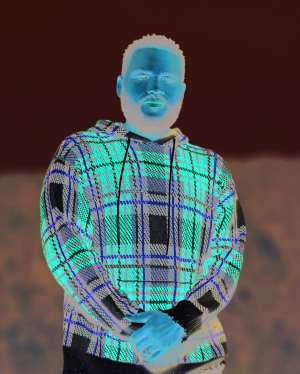 Anthony Anderson stars in "Black-ish"
Talking politics: The ABC sitcom "Black-ish" has never been one to shy away from tackling politically "heavy" topics head-on, so why not address next month's presidential elections? Indeed, that's the topic that will be explored in a new one-hour, stand-alone election special set to air this week.
It's not the Season 7 premiere — production just resumed about a month ago — but this special should please both new and existing fans. Technically, the one-hour event consists of two back-to-back, half-hour episodes, and each one features a very different format: Oscar winner Matthew A. Cherry ("Hair Love," 2019) directed the first installment, "Election Special Pt. 1," while "Election Special Pt. 2" is entirely animated.
Both episodes are currently scheduled to air on Sunday, Oct. 4, so long as the NBA Finals don't impact ABC's programming schedule.
The live-action "Black-ish" episode focuses on Junior's (Marcus Scribner, "Confessional," 2019) experience as a first-time voter. His initial excitement fades after discovering he's been purged from the voter list, and as a result, Junior embarks on a deep dive into the voter registration system. In the animated episode, Dre (Anthony Anderson, "Kangaroo Jack," 2003) gets pulled into politics when his colleague Mr. Stevens (Peter Mackenzie, "Hart of Dixie") runs for Congress. Dre decides to campaign against him but quickly gets caught up in fundraising efforts and private interest groups.
It's a bit surprising to see ABC moving ahead with the special. In 2018, the Disney-owned network pulled a politically charged episode of "Black-ish" from the schedule due to "creative differences" over a storyline about an athlete's right to kneel during the national anthem. The episode "Please, Baby, Please" was replaced with a rerun at the time, but it finally aired this August — on Hulu, not ABC.
Casting Mrs. Walker: Once production begins on CW's "Walker, Texas Ranger" reboot, lead actor Jared Padalecki ("Supernatural") shouldn't have much trouble connecting with his on-screen wife — after all, she's his off-screen wife, too.
Genevieve Padalecki ("Wildfire") has been cast in the recurring role of Emily Walker and will star opposite her husband, who plays widower Cordell Walker. And "widower" is key here, because strong, capable and kind-hearted Emily will mostly appear in flashbacks.
In this reimagining of the 1990s CBS series, Cordell Walker is a father of two who returns to his home in Austin after working undercover for the previous two years. But his homecoming isn't an easy one. He'll have to reconnect with his kids, navigate clashes with his family and find common ground with new partner Micki (Lindsey Morgan, "The 100"), all while growing suspicious about the circumstances surrounding his wife's death.
Genevieve Padalecki (née Cortese) previously starred in the ABC Family series, "Wildfire," which ran from 2005 to 2008. She had a recurring role in "Supernatural" and met Jared on the set in 2008. The two were married in 2010 and, since 2011, Genevieve has been largely focused on raising their three kids.
The fact that "Walker" is set and films in Austin works out well for the Padaleckis: it's where they live, allowing the couple to work close to home and their children. It works out well for the production, too; by casting a real-life couple, they won't have to worry about social distancing protocols interfering with any romantic scenes involving those two characters.
All Access Rebranding: CBS All Access, home of such series as "Picard" and "The Good Fight," just got a new look, and it will soon have a new name, too.
It all stems from the New Year's Eve (2019) merger of CBS's streaming service with other Viacom assets, including Pluto TV, BET, Comedy Central, Nickelodeon, The Smithsonian Channel and Paramount Pictures. Instead of introducing a brand new streaming service, ViacomCBS opted to build off the success of CBS All Access by expanding in a big way: about 30,000 additional TV episodes, and many Paramount movie titles (including the Mission: Impossible franchise), are gradually being added to the content library. The user interface was also overhauled during the summer to provide a more personalized, easy-to-browse experience.
But there are even bigger changes coming in early 2021 — that's when CBS All Access will be relaunched as Paramount . A name change has been teased for a while now, but the official announcement provided ViacomCBS with an opportunity to generate more buzz by pulling back the curtain on some new original programming.
Among the titles heading to Paramount is "The Offer," a 10-episode limited series about the making of the 1972 Paramount movie "The Godfather." The scripted drama is from writer-producer Michael Tolkin ("Escape at Dannemora") and it tells the story from the perspective of the film's Oscar-winning producer, Al Ruddy.
Given the production's clashes with the studio, the Italian-American community and even the Mob, it's not hard to see how this story could make for good TV. To top it all off, director Francis Ford Coppola's new cut of "The Godfather III," now titled "Mario Puzo's The Godfather, Coda: The Death of Michael Corleone," should also boost interest in "The Offer" after the film completes its limited run in theaters this December.
Paramount will also be the home of a planned revival of the CW/BET sitcom "The Game" and the true crime docuseries "The Real Criminal Minds." A new spy drama, "Lioness," will center on a Marine who is recruited to befriend the daughter of a terrorist in order to bring down the organization from within. If you're more into music, the platform will also feature "MTV's Behind The Music–The Top 40," which looks at the 40 biggest recording artists.