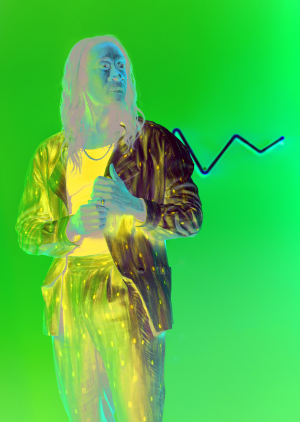 Don Cheadle stars in "Black Monday"
After the first season's finale ended with a long-lost father falling to his death, audiences have been waiting for the absurdist comedy "Black Monday" to return and clarify all of our unanswered questions. Though we were able to get some satisfaction earlier this year, Season 2 came to a screeching halt thanks to COVID-19 slowing down production.
Fortunately for viewers, the remainder of the 10-episode season premieres Sunday, June 28, on Showtime.
On Oct. 19, 1987, Wall Street saw its worst stock market crash in history. No one is sure exactly why it happened, but creators of the "Black Monday" series, Jordan Cahan ("Marry Me") and David Caspe ("That's My Boy," 2012), have proved that they can make a spectacle out of it.
With a colorful and complex cast of characters, the first season was a look at the year leading up to the infamous crash. Audiences kept up with veteran stockbroker Maurice "Mo" Monroe (Don Cheadle, "Avengers: Endgame," 2019) and his attempt to buy out his very rich fiancée's jean company. We also witnessed Dawn Darcy (Regina Hall, "Shaft," 2019) struggle to earn workplace respect despite being the most capable employee, and, of course, the survival of aspiring broker Blair Pfaff (Andrew Rannells, "Big Mouth"), whose MBA thesis and intellect are being used for underhanded business deals, unbeknownst to him.
This season, a betrayed Mo has been knocked from his throne. After his apprentice, Blair, discovered that Mo had been using him since the day they met on the trading floor, Blair and Dawn plotted to have him fired.
But now, Mo is back.
He's sporting a new hairstyle and avoiding prosecution for the crimes he committed back in Season 1. Meanwhile, Dawn and Blair have some demons of their own to battle. Dawn continues to fight for respect in her field, despite owning her own brokerage firm. She is also plagued by paranoia, fearful that Mo will come back to undermine her.
Blair is working with his new wife, Tiff (Casey Wilson, "Happy Endings"), to blackmail politicians into deregulating banks for their own benefit.
We also cannot leave out the colorful Keith Shankar, portrayed by none other than Paul Scheer ("The Good Place"). We are happy that the show's creators wrote him down off the edge (literally) and kept him around for Season 2. He finds himself hiding out in the same Miami hotel as Mo in this installment.
While it's unlikely that we'll be seeing any more of Rod "The Jammer" Jaminski (Bruce Dern, "Mr. Mercedes"), since he fell to his death last season, the show's plot is so outrageous that anything is possible.
Season 2 dives deeper into character backstory. It explores the creation of Mo's firm, The Jammer Group, and the relationship between Mo and Dawn. Any character that got what they wanted in Season 1 is also getting everything they have coming to them as a result.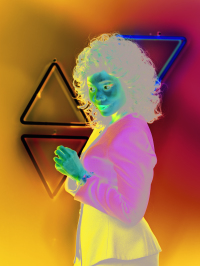 Regina Hall stars in "Black Monday"
There were a slew of recurring and guest appearances during Season 1, and some of those familiar faces have returned for more hijinks and underhanded deals. We'll see more of Tuc Watkins ("One Life to Live") as Congressman Harris and his wife, Corky, portrayed by June Diane Raphael ("Grace and Frankie").
Playing the president of the African-American Scholarship fund, Marcus Wainwright III, is Dulé Hill ("Suits"). Finally, Patrick Fabian ("Better Call Saul") will make a showing as New York's Gov. Putnam.
While this series is obviously a work of fiction, you may be surprised to learn that the historical backdrop is completely factual. The stock market crash of 1987 was, in fact, the worst crash Wall Street has ever been through. But are the overly dramatic responses to the crash in the show's pilot episode simply a satire of America's obsession with money?
Not at all. The crash caused legitimate existential panic.
Though the American economy was able to rebound fairly quickly -- the Dow Jones recovered from its 22.6% loss in about two years -- it took decades for countries such as Australia and New Zealand to recover. In terms of unemployment, about 15,000 jobs were lost in the financial sector alone.
To this day, no one knows exactly why the stock market crashed. Speculations swim around about computer trading, which began in the 1970s and made a huge upgrade to the SuperDOT program in 1984.
The show's tension acknowledges conspiracies that Wall Street's failures and successes are all based on the shady deals and wild lifestyles of brokers and investors alike. Not unlike the film "The Wolf of Wall Street" (2013), Showtime's series both villainizes and glorifies the financial sector.
In fact, perhaps one of the biggest reasons why "Black Monday" resonates with viewers is because of the world's current economic climate. COVID-19 has brought unemployment in the United States to incredible levels. Many high-profile Wall Street investors conveniently bought or sold their shares before the pandemic hit, and experts have been waiting for the next financial crash to occur as part of a predicted 10-year stock market cycle. But after watching Mo's rise and fall, we have to wonder if it's truly an economic pattern or simply the principle of "what goes around comes around."
If you haven't done so already, dive into the hilarious series "Black Monday." You can watch the midseason premiere when it airs Sunday, June 28, on Showtime.