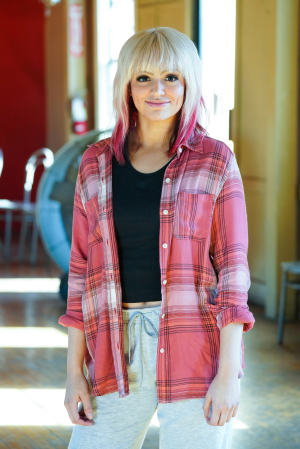 Bethany Mota as seen in "Undercover Boss: Celebrity Edition"
A popular reality TV series has returned with a twist this summer with "Undercover Boss: Celebrity Edition." This is the first full season of celebrity-led episodes of the series that disguises bosses and CEOs so they can spend a week learning about their company from the bottom up. So far, this season has featured the likes of Deion Sanders, Idina Menzel, Ashley Graham and Bethany Mota among its famed participants. The newest episode of the spinoff airs Friday, June 29, on CBS.
The original series features executives from corporations such as NASCAR, Retro Fitness, Hudson News Group and Painting with a Twist as they shadow employees to gain a new, often revelatory perspective of their business and those who work for them. Past episodes have even featured the mayors of Cincinnati, Pittsburgh and Gary, Indiana. Following their week undercover, the bosses sit down with their employee mentors to reveal their true identities. These meetings often end with an offer from the boss of advancement in the company or help that's needed in some other way by the employee.
Two special celebrity episodes debuted during the eighth season of "Undercover Boss" as backdoor pilots to gauge viewer interest. Those episodes disguised celebrity "bosses," who then scouted talent in their industry as a slight tweak to the original series' format that highlights existing employees of featured companies. Musician of Hootie & the Blowfish fame, Darius Rucker, went undercover in Austin, Texas, to organize an open mic night, work as a roadie and walk Sixth Street in order to see all the talent that the city had to offer. To learn from and discover new talent in the food industry, celebrity chef and restaurateur Marcus Samuelsson visited a public cooking class, a culinary school, a high-end food truck and a soup kitchen. The special episodes of the series were well received, and "Undercover Boss: Celebrity Edition" was born.
In the premiere of the new spin on "Undercover Boss," Olympic gold medalist Gabby Douglas went undercover as a woman looking to open a gymnastics school, with her camera crew collecting footage for a documentary on the world of gymnastics. Douglas searched for unrecognized talent at a local gym, fully committing to her character of "Diane Anderson" (who claimed to be completely unfamiliar with Douglas), and was careful not to reveal her own talent as she joined the class of young gymnasts for stretches.
In the episode, Douglas shared what it meant to have the owner of the gym she had visited teach "Diane" about Douglas' own historic accomplishments as a black woman in the sport and the impact she's had on the young girls pursuing gymnastics. "That really touched my heart ... knowing what I've done and paved the way for these other girls," she said.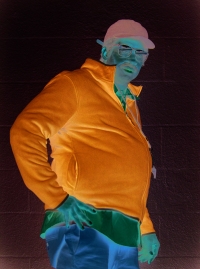 "Undercover Boss: Celebrity Edition" participant Deion Sanders
The world of YouTube boasts quite a few self-made superstars, and among its brightest is Bethany Mota. Mota began uploading beauty and lifestyle videos to her YouTube channel in 2009, and her online community has grown to more than 10 million followers in the years since. The platform has propelled her to success outside of social media with a book deal, fashion partnerships, an appearance as a guest judge on "Project Runway" and the opportunity to interview then-President Barack Obama. Hoping to give an aspiring YouTuber the chance to create something as meaningful to them as her YouTube career has been to her, a disguised Mota met and mentored undiscovered talent in Los Angeles at a dance class and while beatboxing on Hollywood Boulevard. She even ate a cricket while participating in a YouTube food challenge with her mentees. As one of YouTube's most recognizable content creators, Mota used her undercover look as a punk-rocker to really get to know the potential YouTubers.
Pro Football Hall of Famer, two-time Super Bowl champion and current NFL Network analyst Deion Sanders is an expert on what makes a good coach. To search for untapped coaching potential, Sanders became "Willie Caple" in a head-to-toe makeover, including a face full of prosthetics, fake hair and a more filled-out physique. "Willie" spent time in Dallas and Cedar Hill, Texas, with his documentary crew to look for potential coaches, but Sanders came back with a lot more than just an awareness of the area's local talent after meeting those less fortunate throughout the North Texas community. Sanders spent time with the Dallas Street Choir, a group of homeless musicians, during rehearsals, and according to the group's founder and director, Jonathan Plant, Sanders as "Willie" was a welcome and engaged guest. Plant told the Dallas Observer that Sanders "spent quite a bit of time learning what goes into conducting a choir" and that he was "100 per cent authentic."
No stranger to philanthropy, Sanders was especially moved by a man he met while filming. Despite living under a bridge, he was "still trying to get an education. Man that floored me," Sanders told CBS11.
Don't miss the latest episode of "Undercover Boss: Celebrity Edition," airing Friday, June 29, on CBS.