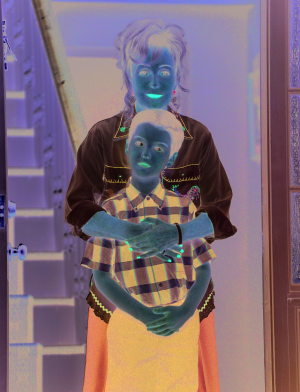 Annie Potts and Iain Armitage in "Young Sheldon"
TV spinoffs have been around for almost as long as television itself, but they aren't always successful. However, a recent comedy has taken on a life of its own and audiences can't get enough.
Iain Armitage ("Big Little Lies") stars as a 10-year-old Sheldon Cooper in a new episode of "Young Sheldon," airing Thursday, Nov. 8, on CBS. The show is both a spinoff of and a prequel to CBS's hit sitcom "The Big Bang Theory," which features Jim Parsons ("Hidden Figures," 2016) as a grown-up Sheldon, a brilliant theoretical physicist. Parsons serves as the narrator of "Young Sheldon" as the genius recounts his days growing up in Medford, Texas.
While Sheldon is blessed with a high IQ, he's always struggled to fit in with his average family and others in a community that values football and religion above all else. He is a bona fide prodigy and attends high school with his teenage brother, Georgie (Montana Jordan, "The Legacy of a Whitetail Deer Hunter," 2018). Sheldon's love for mathematics and science is a focal point of the series, and the show's producers have been inspired to help other youngsters learn about science, technology, engineering and math (STEM). In September, The Chuck Lorre Family Foundation announced The Young Sheldon STEM Initiative to provide educational grants to elementary and middle schools in California and Texas.
"To those of us involved in making it, 'Young Sheldon' is more than a television series," series co-creator Lorre explained in an official statement about the initiative. "At its heart, it's a story about potential. When the education of a child is supported, there is no limit to what that child might eventually achieve. We hope that in some small way, this program gives these public schools more STEM educational tools in the classroom."
Parsons' portrayal of Sheldon Cooper in "The Big Bang Theory" has earned him widespread acclaim, and Armitage's take on the character has been well received, too. For his performance in the first season of the show, he won a Young Artist Award for Best Performance in a TV Series -- Leading Young Actor and was nominated for a Teen Choice Award for Choice Breakout TV Star. He's also up for a People's Choice Award in the Male TV Star of 2018 category.
The two series may share a character, but that's where the similarities end. "The Big Bang Theory" is a traditional sitcom filmed in front of a studio audience, and "Young Sheldon" takes a more organic approach with Parsons' thoughtful narration and no laugh track. The prequel is a single-camera comedy, while its predecessor is a multi-camera comedy.
Young Armitage is unquestionably the heart of the series, and he's surrounded by a range of gifted co-stars, from up-and-comers like himself to seasoned TV veterans, and even a performer related to a "Big Bang" co-star. Zoe Perry ("The Family"), who plays Sheldon's mother, Mary Cooper, is the real-life daughter of Laurie Metcalf ("Roseanne"), who portrays Mary in "The Big Bang Theory."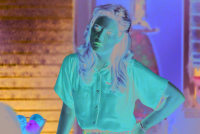 Zoe Perry stars in "Young Sheldon"
Despite what people might think, Perry had to audition like everyone else and won the role originated by her mother. Perry's other credits include "Scandal," "Law & Order: Criminal Intent" and Broadway's "The Other Place," which also starred Metcalf.
TV vet Annie Potts ("Ghostbusters," 1984) stars as Sheldon's beloved grandmother, Connie, whom he calls Meemaw. The actress is perhaps best known to TV fans as Mary Jo Jackson Shively from the CBS sitcom "Designing Women," which ran from 1986 to 1993. She is also remembered as Janine Melnitz in the original "Ghostbusters" (1984).
Lance Barber ("It's Always Sunny in Philadelphia") portrays Sheldon's father, George, a high school football coach. "Big Bang" fans may recognize Barber from an episode of that show in which he played a former bully of Leonard Hofstadter (Johnny Galecki, "Roseanne"). Barber's also had roles in "The Comeback," "How I Met Your Mother" and "Grey's Anatomy."
Before being cast in the role of Georgie, Jordan beat out 10,000 other applicants to win the role of Jaden opposite Josh Brolin in 2018's "The Legacy of a Whitetail Deer Hunter." His onscreen sister, Sheldon's twin Missy, is portrayed by Raegan Revord, who's appeared in "Modern Family" and in the movie "Wish Upon" (2017).
No matter what Sheldon faces, his doting mother and foul-mouthed, hard-drinking Meemaw are there to support him, and it's a good thing, too. This season, he gets a job, is rocked by his mother's crisis of faith and comes face to face with a rival prodigy. This season will also plant the seeds of Georgie's future as he begins working at an auto shop.
Find out what else is in store for Sheldon and the rest of the Coopers in a new episode of "Young Sheldon," airing Thursday, Nov. 8, on CBS.