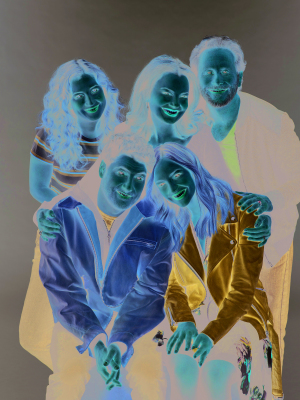 The cast of "Indebted"
There's nothing like a good comeback story, and one new comedy has TV fans buzzing about the return of a couple of prime-time veterans. In the 1990s, Fran Drescher starred in the CBS sitcom "The Nanny," while Steven Weber kept audiences laughing in the NBC hit "Wings," and they're about to team up in a new series for NBC.
Drescher and Weber star as couple Linda and Stew, parents who show up on their grown son's doorstep in need of a place to stay, in the premiere of "Indebted," airing Thursday, Feb. 6, on NBC. Their son, Dave (Adam Pally, "The Mindy Project"), and his wife, Rebecca (Abby Elliott, "Saturday Night Live"), have just made it through the diaper-and-sleepless-night phase of parenting, so imagine their surprise when Linda and Stew become their dependents after they reveal that they've squandered their wealth and are now bankrupt. Dave has no choice but to take in the parents who provided for him.
What follows is a story of role reversal in which the lines between parent and child are blurred as Linda and Stew push the boundaries of maturity, and Drescher seems to be having fun with it. In an interview with Fab TV posted on its YouTube channel in September, the actress talked about why she thinks TV audiences will enjoy the show.
"Well, I think it's a lighthearted, really fun family show. It's multigenerational and it's representational, too. It's diverse," Drescher said. "It's fun to see the parents be the immature adolescent type and the son to be the more parental type and laying down the ground rules and trying to get us to stop being such spendthrifts."
She knows a thing or two about what TV audiences like. After appearing on the big screen in such movies as "Saturday Night Fever" (1977), "American Hot Wax" (1978), "This Is Spinal Tap" (1984) and "UHF" (1989), Drescher and her husband at the time, Peter Marc Jacobson ("Happily Divorced"), created the sitcom "The Nanny," which aired on CBS from 1993 to 1999, making the actress a household name. She played Fran Fine, nanny to the children of Broadway producer Max Sheffield (Charles Shaughnessy, "Days of Our Lives"). While the first season of "The Nanny" struggled in the ratings, it went on to be a rousing success, earning dozens of award nominations. After "The Nanny" wrapped, Drescher went on to appear in other television projects, notably "Happily Divorced," also co-created with her then-ex Jacobson. It was based on their real-life experiences.
Drescher's new onscreen husband in "Indebted" has plenty of experience in prime time as well. Weber, whose mother's name, incidentally, is Fran, believe it or not, starred as Brian Hackett in the hit '90s series "Wings." In fact, Weber and Drescher were briefly in direct competition in 1996 when "Wings" aired during NBC's Wednesday night lineup at 8 p.m. ET opposite "The Nanny" on CBS at the same time. Airing from 1990 to 1997, "Wings" kept audiences laughing with its story of brothers who run a small airline on Nantucket Island. The show earned numerous industry accolades, including three Emmy nominations.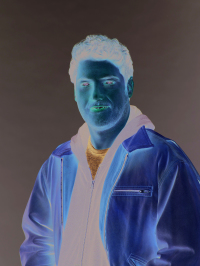 Adam Pally stars in "Indebted"
The younger stars of NBC's new "Indebted" would do well to learn a thing or two from industry vets like Drescher and Weber. Pally has already made a name for himself in comedy circles, thanks to his work with New York's improv and sketch comedy troupe Upright Citizens Brigade and the humor website Funny or Die, on which he's featured in the series "Riding Shotgun With Adam Pally." On television, he previously made waves in the ABC comedy "Happy Endings" and the Fox series "The Mindy Project."
Elliott is an alumni of the Upright Citizens Brigade Theatre in Los Angeles. She's a former cast member of legendary sketch comedy TV show "Saturday Night Live," appearing in 81 episodes between 2008 and 2012. The actress also co-starred in the Bravo comedy "Odd Mom Out" opposite author Jill Kargman.
NBC's "Indebted" has champions behind the scenes as well. The show was created by Dan Levy, not to be confused with the Canadian actor/creator/writer Dan Levy of "Schitt's Creek" fame. "Indebted's" Levy has appeared as a comedian at the Montreal Just for Laughs comedy festival and the New York Comedy Festival. He's also appeared in "Comedy Central Presents," "Late Night With Seth Meyers" and "The Office." Levy is a writer for the ABC comedy "The Goldbergs."
Even with its talented crew in front of and behind the camera, "Indebted" will have its work cut out for it in the cutthroat prime-time scene. Luckily, it has a great lead-in as it premieres on the same night as fan favorite "Brooklyn Nine-Nine's" season premiere, which airs earlier on NBC.
Drescher's fans are likely anxious to catch her newest sitcom, and rumor has it that the star may have even more TV projects in the works. In September, Entertainment Tonight broke the news in an exclusive scoop that she was in talks with Cardi B.'s people for a reboot of "The Nanny." She also announced that a Broadway musical based on the series is in the works.
For now, fans can watch Drescher and Weber turn the tables on Pally and Elliott in NBC's "Indebted," premiering Thursday, Feb. 6, on NBC.