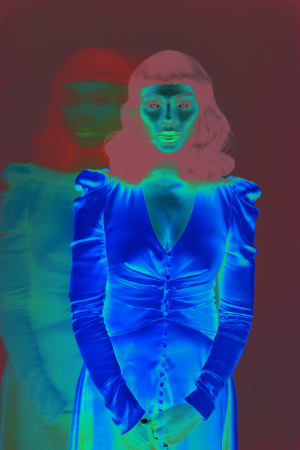 Tika Sumpter stars in "Mixed-ish"
Television can be a powerful medium. In some cases, prime time gives Black communities a much-needed platform to amplify their voices so that they may share their experiences with a wider audience. In the past few years, a few smart comedies have entertained viewers with diverse casts and a whole lot of heart.
A young Rainbow "Bow" Johnson (Arica Himmel, "Before You Know It," 2019) grows up in a mixed-race family in the 1980s in "Mixed-ish," airing Tuesday, July 7, on ABC. Immediately following the episode, viewers can catch up with the grown-up Bow (Tracee Ellis Ross, "Girlfriends"), her husband, Dre (Anthony Anderson, "Law & Order"), and their kids in "Black-ish," which is set in present day. The family of shows also includes the Freeform spinoff "Grown-ish" about Dre and Bow's eldest daughter, Zoey (Yara Shahidi, "The Sun Is Also a Star," 2019), as she heads to college.
As the discussion on racism continues and the #BlackLivesMatter movement grows, TV shows such as these have the potential to educate and motivate viewers. In fact, in the wake of the George Floyd protests, ABC recently rebroadcast the episode of "Black-ish" titled "Hope," about police brutality, prompting series creator Kenya Barris ("The Game") to comment publicly through his Instagram account.
"It's been 1,562 days since we first shared that episode with the world and it breaks my heart on so many levels that this episode feels just as timely as it did then and just as prescient to what's happening to Black people in this country today," Barris stated.
Programs such as "Black-ish," "Grown-ish" and "Mixed-ish" go beyond typical sitcom fluff and give artists an outlet to explore sociopolitical issues and diversify the prime-time landscape.
It all started with the premiere of "Black-ish" in 2014. Successful advertising executive Dre works hard to provide for his family, but he worries that by raising his kids in a primarily white neighborhood, they are disconnected from their heritage. Anderson narrates as Dre tries to instill in his children a sense of cultural identity, with varying results. His kids include the aforementioned Zoey, nerdy Andre Junior (Marcus Scribner, "Confessional," 2019), aloof teen Jack (Miles Brown, "America's Got Talent"), Jack's self-proclaimed smarter twin Diane (Marsai Martin, "Little," 2019) and baby of the family DeVante (August and Berlin Gross). Dre's circle also includes his co-worker Charlie (Deon Cole, "Conan") and his mother, Ruby (Jenifer Lewis, "The Preacher's Wife," 1996). Oscar nominee Laurence Fishburne ("What's Love Got to Do With It," 1993) has a recurring role as Dre's father, Pops.
"Black-ish" was a hit right out of the gate and earned a full-season order after just six episodes. To date, the comedy has been nominated for 15 Emmys, and Ellis Ross won the Golden Globe for Best Actress in 2016 for her role as Bow. The show has garnered praise for tackling all sorts of topical issues, including racism and homophobia. The series made a controversial episode about the election of Donald Trump in 2016, which aired a week before his inauguration. The good news is that there's more to come from the popular series as "Black-ish" has been renewed for Season 7.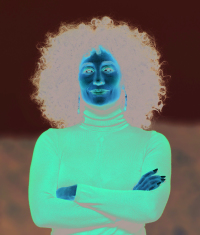 Tracee Ellis Ross stars in "Black-ish"
Bolstered by the show's success and acclaim, producers have since come up with two spinoffs of "Black-ish." The first was introduced in a Season 3 episode as a so-called back-door pilot, which is often used to introduce audiences to characters for a new potential show. As Zoey spreads her wings and settles into college life at Cal U, she learns that life outside the nest isn't quite what she thought it would be. Luckily, a familiar face is close by. Cole reprises his role as Charlie in the spinoff, where he serves as Cal U's dean of students. Zoey's fellow students include know-it-all Nomi (Emily Arlook, "The Good Place"), socially conscious Aaron (Trevor Jackson, "Eureka"), Republican poli-sci major Ana (Francia Raisa, "The Secret Life of An American Teenager") and drug dealer Vivek (Jordan Buhat, "Summer of 84," 2018).
New episodes of "Grown-ish" haven't aired since March, but fans can take comfort in knowing that the show has been renewed for a fourth season.
ABC's "Mixed-ish" premiered in September 2019. This flashback series shines a spotlight on the unique struggles faced by biracial children as Bow laments that she and her siblings didn't feel as if they fit in anywhere. Ellis Ross serves as the show's narrator with Himmel bringing her experiences to life. The cast also includes Tika Sumpter ("Sparkle," 2012) as her mother, Alicia, and Mark-Paul Gosselaar ("Franklin & Bash") as her father, Paul. When the commune in which they've raised their children is raided, they take their family to the suburbs. Young actors Mykal-Michelle Harris ("Big Little Lies") and Ethan William Childress ("The United States of Tomorrow") star as Bow's siblings, Santamonica and Johan, respectively. Christina Anthony ("Key and Peele") plays Alicia's outspoken sister, Denise, while Gary Cole ("The West Wing") portrays Paul's father, Harrison Jackson III.
The ratings have been respectable for the fledgling series but not stellar. Luckily, audiences and critics liked the inaugural season enough. "Mixed-ish" was renewed for a second season in May.
With any luck, all three shows will be back with new episodes sooner than later. In the meantime, catch up with the Johnson family in rebroadcasts of "Mixed-ish" and "Black-ish" on ABC and "Grown-ish" on Freeform.